COMMUNITY INITIATIVE
SV2's Community Initiative is a three-year focused grantmaking and community engagement program in which SV2 will partner with a local initiative aiming to support measurable social impact in its community. We hope this work will accelerate SV2 Partners' social change and equity journeys, help us build strong relationships in service of common goals, and lead to impact both in the chosen community and in SV2 as an organization. We are committed to sharing power, broadening the voices at the table, and growing in trust-based philanthropy.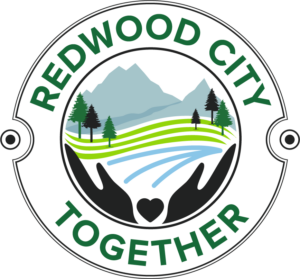 Redwood City Together was selected in December 2022 as the new Community Initiative Grantee Partner, and will receive $500,000 of unrestricted funding over the next three years. 
This amazing Grantee Partner was selected by a Core Team of community leaders, SV2 Partners, and staff who made this grant decision on behalf of SV2. Having community leaders so deeply involved in shaping a grantmaking strategy and funding allocation is a significant step for SV2 towards participatory grantmaking, and is a way we are seeking to live our value of sharing power. 
Redwood City Together advances the success of youth and families in Redwood City and North Fair Oaks through community collaboration. Through our learning process about Redwood City Together, the Core Team members were impressed by Redwood City Together's 
strong BIPOC leadership, with commitment to developing community leadership in partner agencies; 

strong connections both to grassroots community and to city government; 

systems-level thinking and partnerships to drive systems change; 

inclusion of youth voice; 

deep partnerships with many community based organizations, including multiple SV2 Grantee Partners in the North Fair Oaks community;

many entry points and stated desire for engagement with SV2 Partners in various volunteer and engagement roles
We are so excited to partner with this dynamic and impactful initiative working deeply in their community!
Questions? Reach out to Amy Badiani any time at abadiani@sv2.org