In this evening session, we'll explore how we can move from "awareness to action" – both as an organization and as individual investors regardless of portfolio size. Top field leaders from Omidyar Network and Toniic will share their thinking, research and deep experience with portfolios aligned with values, what it means to generate positive social impact, as well as frameworks for evaluating appropriate returns across asset classes and sectors.  Session participants will have the opportunity to put these frameworks into action by applying them to OpenInvest, a recent SV2 investee, and Village Enterprise, current SV2 Grantee and a prospective investee.
Presenters: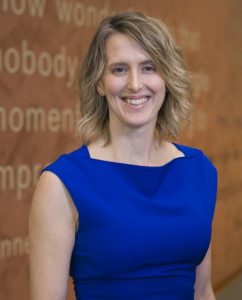 Robynn Steffen is Senior Manager, Impact Investing at Omidyar Network. Robynn works to catalyze the growth and effectiveness of the global impact investing industry. She is driven by a passion for expanding opportunity for the global poor through technology, innovation, and market-based solutions. Prior to joining the firm, Robynn spent six years in the White House Office of Science and Technology Policy, where she led efforts to accelerate the Administration's global development goals through emerging market impact investments. Prior to the White House, Robynn served as deputy chair of the Clinton Global Initiative Education Working Group and the first Executive Director of Universities Allied for Essential Medicines. Robynn has also worked on the ground in India, South Africa, and Tanzania, including leading a 35-member team to conduct a household survey on water access across the slums of Mumbai.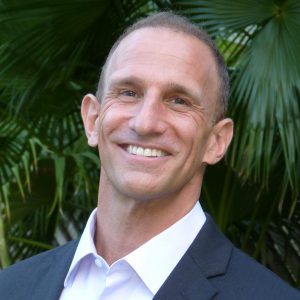 Adam Bendell ​is CEO of Toniic.  Previously he was Chief Innovation Officer for FTI Consulting, Inc., a NYSE-­listed global consulting firm. In that role he fostered the creation of new products and services and created a Corporate Social Responsibility function.  Prior to FTI, he co-founded and served as CEO of Strategic Discovery, an electronic discovery innovator, and before that, co-founded and served as president of SV Technology, a software startup, after serving as Chief Technology Counsel for Gibson, Dunn & Crutcher.  Adam's current personal impact investing themes include eldercare, plant-based protein alternatives to factory farming, and impact business models across sectors that monetize data aggregation.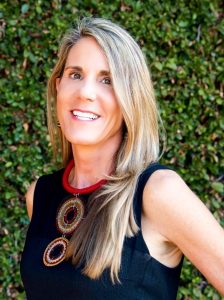 Dianne Calvi is President and CEO of SV2 Grantee Village Enterprise. Since joining Village Enterprise in 2010, Dianne has grown the size and depth of the organization's impact by focusing on strategic partnerships, innovation and technology, rigorous monitoring and evaluation, and building a highly qualified East African team. During her tenure, Village Enterprise has been recognized by The Life You Can Save, ImpactMatters, the Rockefeller Foundation, Innovations for Poverty Action, (IPA), the Classy Collaborative, and received top ratings from Charity Navigator (4-star charity) and Guidestar (Platinum). Dianne previously held leadership positions in NGOs, technology companies and on several nonprofit boards. She graduated with a BA from Stanford University and a MBA from Bocconi University (Milan, Italy) on a Rotary Ambassadorial Scholarship.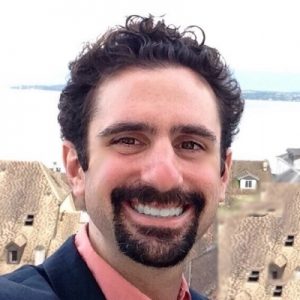 Joshua Levin is Co-founder & Chief Strategy Officer of OpenInvest, a recent SV2 Impact Investee. His background is in sustainable finance, most recently spending six years at the World Wildlife Fund.
Part One: Impact Investing in Action: Action Leaders
Adam Bendell, CEO of Toniic will share early findings from the Toniic 100, a cohort of investors who have committed to 100% Impact Portfolios. The T100 Research Report is full of insights and data that can inform both SV2 and individual journeys from "awareness to action". The T100 Launch – Insights from the Frontier of Impact Investing 2016 is available from Toniic here.
Robynn Steffen, Senior Manager Impact Investing, Omidyar Network will share Omidyar's work – presenting the framework set forth in the Stanford Social Innovation Review (SSIR) article Across the Returns Continuum, along with lessons from Omidyar's extensive and sustained on-the-ground experience. Robynn will also share how this framework has become a useful tool and could be used by SV2 and our Partners.
The presentations will be followed by open Q&A.
Part Two:  Impact Investing in Action: Emerging Innovation Leaders
We'll then shift to presentations from two SV2-affiliated organizations which are innovating in the impact investing ecosystem. Joshua Levin, co-founder of recent SV2 Investee OpenInvest, will present how their platform supports "socially responsible investing made easy".  Dianne Calvi, CEO of  SV2 Grantee, Village Enterprise, will present their plans for the "first development impact bond in poverty alleviation". After hearing about the impact and business models of these ventures and open Q&A, attendees will engage "hands on" — similar to the SV2 Impact Investing Working Group – discussing potential direct and/or market level impact, as well as how these organizations map into selected Omidyar and Toniic frameworks. 6:15pm dinner; 6:30 program begins.
RSVP FOR EVENT