Cynthia Lang
Partner Champion to Puente de la Costa Sur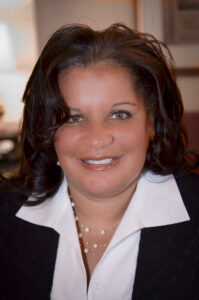 Cynthia joined SV2 in 2018. She currently serves as Partner Champion to Puente de la Costa Sur.
Lang is a seasoned fundraiser and connector who coordinates engagement activities and strategic conversations with colleagues in the Bay Area and all over the world. She has deep familiarity with Brazil, its business culture and language and a keen interest in promoting social enterprise work globally.
Lang serves on the Board of Action for India, Sustainable Conservation's Advisory Board, and has been an Advisor to Embrace, a global enterprise that delivers low-cost solutions to improve health outcomes in developing countries. Cindy is a Mentor at the Miller Center Global Social Benefit Incubator (GSBI) and serves as a member of its Unconscious Bias Working Group.
Lang also has strong philanthropic ties to Stanford University and is currently on the Institute for Research in Social Sciences (IRiSS's) Advisory Board and its Center on Poverty and Inequality. She has been part of the Knight-Hennessy Scholars selection team since its inauguration in 2017.
Lang received her Bachelor of Arts degree from Stanford University in French and English Literatures and her MBA in Sustainable Management from Presidio Graduate School. She uses her skills to create socially and environmentally responsible infrastructures and is a Certified Professional Diversity and Life Coach. Lang is passionate about travel, romance languages and playing friendly tennis.