Daisy Manapsal
Operations Associate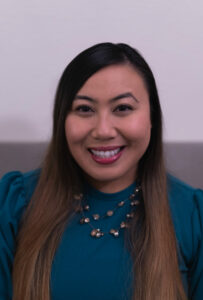 Daisy Manapsal is the Operations Associate at SV2. Her role focuses on supporting SV2's operations, including administrative support, communications, events, and office management.
Daisy started her nonprofit career as a Residential Counselor for youth in foster care. She continued to serve children and youth in the dependency system at Child Advocates of Silicon Valley, both as a Court Appointed Special Advocate (CASA) volunteer and as a staff member. As the Director of Learning at Child Advocates, she oversaw recruitment, pre-service training, and continuing education for CASA volunteers.
In her free time, Daisy enjoys traveling, learning photography, and spending time with friends and family. Daisy holds a B.S. in Biology from University of California, Irvine and a Masters in Public Health from Drexel University.