Kwok Lau
Partner Champion to Puente de la Costa Sur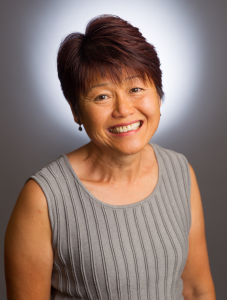 Joining SV2 in 2012, Kwok participates in the Education and the Pathways to Opportunity SV2 communities. She was a Partner Champion to Early Education grantee SOMOS Mayfair (2015-2018).
Kwok has developed a specific interest in community engagement and working with local underserved communities. She is on the board of SOMOS Mayfair with the goal to uplift community voice and agency by leadership development of its residents. She retired from Apple, where she held vice president positions in manufacturing operations and software engineering.
Kwok immigrated to the US from Hong Kong with her family at the age of 7. She found her pathway to opportunities with strong family support and access to a good education.
Kwok holds an MBA from Harvard Business School and a BS in Mechanical Engineering from General Motors Institute. Kwok and her husband live in Portola Valley and have two grown children. She enjoys active travel, which is best when hiking or biking.