Laura Arrillaga-Andreessen
SV2 Founder & Board Chair Emeritus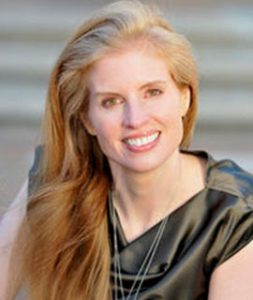 Laura Arrillaga-Andreessen is the Founder and President of the Laura Arrillaga-Andreessen Foundation (LAAF), an educational content platform that empowers all individuals to give, live and lead in a way that matters more. Laura is Co-Founder and President of the Marc and Laura Andreessen Foundation. She is Co-President of the Arrillaga Foundation, Co-Founder of the Guild Theatre, a trustee of the National Gallery of Art and a board member of the Robin Hood Education + Technology Fund. 
Since 2000, Laura has created and teaches Stanford Graduate School of Business' (Stanford GSB) first courses on Strategic Philanthropy, Individual Philanthropy, Philanthropy, Inclusivity and Leadership and Philanthropic Institutions and Justice. Laura has also developed and teaches Power of You: Women in Leadership to prepare students to meet the challenges that currently exist for women leaders in the workplace, as well as promote inclusivity and advance impact with her "accessible leadership" model. She has also developed and taught numerous courses at Stanford University on design thinking to create social impact, technology's disruption of the social sector and grantmaking. Laura is the Founder and Board Chairman (2006–present) of Stanford Center on Philanthropy and Civil Society (PACS), a global research center committed to exploring ideas and strategies for the social change sector and publisher of the award-winning Stanford Social Innovation Review (SSIR). 
Laura is the Founder, Chairman Emeritus and former Chairman (1998–2008) of the Silicon Valley Social Ventures (SV2), a venture philanthropy fund of over 200 individuals and families who leverage their financial, intellectual and human capital to fund and scale innovative nonprofits. To date, SV2 has made more than 95 grants to and investments in Bay Area nonprofits and social enterprises, providing more than $5.8 million in funding. Laura's New York Times bestselling and award-winning book, Giving 2.0: Transform Your Giving and Our World (Wiley, 2011), empowers people of all backgrounds, ages and passions to give their time, money, networks and expertise with greater impact. Laura is a contributing author to Frontiers in Social Innovation (Harvard Business Review Press, 2022) and has written for The Washington Post, Worth Magazine, T Magazine – The New York Times, the Huffington Post and SSIR. Laura has been profiled in The New York Times, The Wall Street Journal, Barron's, Forbes, The Chronicle of Philanthropy and Vogue. She has been featured on Charlie Rose, CNN with Erin Burnett, MSNBC with Dylan Ratigan and CNBC Power Lunch. 
She is a former trustee of Silicon Valley Community Foundation, Hoover Institution, Castilleja School, Menlo School, Eastside Preparatory School and San Francisco Art Institute. In addition to receiving numerous California philanthropy awards, Laura was a 2005 Henry Crown Fellow of the Aspen Institute; received the 2005 President's Volunteer Service Award from the Points of Light Foundation; was honored with the World Affairs Council's Global Philanthropy Forum 2011 Global Citizen Award, as well as was awarded the 2014 Commonwealth Club Distinguished Citizen Award. 
Laura holds an MBA from the Stanford GSB, as well as an MA in Education, BA and MA in Art History all from Stanford University. In total Laura holds five degrees from Stanford including one conferred by Bing Nursery School, where she graduated with honors by consuming vast quantities of Play-Doh under the crafts table. Laura finds immense joy in dancing (by herself or with others), perennial mistletoe, sea salt flakes, gelatinous bone broth, combat boots and her all-black wardrobe. Laura lives with her trophy husband, technology entrepreneur and venture capitalist Marc Andreessen, near Stanford University. Together they are obsessed with books, art, the golden age of streaming and laughing to the point of incapacitation. Inspired by their seven-year-old son, they are raising two vivacious garden snails (Phillipe and Augustine) and are excitedly planning their move to a home built entirely of Legos and snap circuits. 
Instagram @LAAF  |  Twitter @LAAF  |  LinkedIn linkedin.com/in/larrillagaandreessen