It's time to nominate a fellow Partner for the 2018 Laura Arrillaga-Andreessen Social Impact Award. Each year, this award is presented to an SV2 Partner who has gone above and beyond in their service on behalf of SV2 and/or our Grantees and Impact Investees.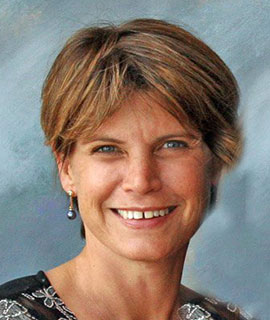 Past award recipients: Laura Arrillaga-Andreessen (2010), Mark Parnes (2011), Laura Lauder (2012), Nancy Heinen (2015), Kelly Pope (2016), and Alison Elliott (2017, pictured to the right). In SV2's 15th anniversary year (2013-14), the awardees were a group of SV2 Pioneers, Partners without whom SV2 would not be what it is today: Susan Ford Dorsey, Marcia & John Goldman, Ted & Kathleen Kelly Janus, Karla & Steve Jurvetson, Charlene & Derry Kabcenell, Jeff Skoll, Lisa Sobrato Sonsini, and Akiko Yamazaki & Jerry Yang.
Nomination process & deadline: Any SV2 Partner may nominate another Partner for the 2018 award using this form. Please submit your nominations to Jody Chang via email by Sunday, April 1, 2018. SV2's Board Executive Committee will serve as the selection committee. The award recipient will then be unveiled at SV2's 2018 Spring Gathering, Resilience in Action: Strengthening Communities in Turbulent Times on Wednesday, May 10.