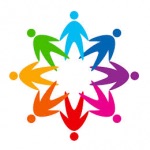 Ever wanted to learn more about SV2 Grantees' progress in the second and third years of their relationship with SV2? Curious about lessons learned from our first two years of Impact Investing? Interested in better understanding SV2's overall portfolio of grants and impact investments?
Each spring, the SV2 Board's Grant and Impact Investment Review Committee engages with questions like these through its annual review and evaluation of SV2's full grant and impact investment portfolio. All current SV2 Partners are invited to participate in this unique learning opportunity.
On Wednesday, June 7 from 10am-2:30pm, all Partners are welcome to join the annual SV2 Portfolio Review meeting.
10am-12pm

: Lead Partners will share reports on our seven current "classic" (3 year) Grantees

12pm-12:30pm

: Lunch and Impact Investing Overview

12:30pm-1:15pm

: Lead Partners will share reports on our three Impact Investees from 2015-2016 program year

1:15pm-2:15pm

: Portfolio Insights and Learning discussion

2:15pm-2:30pm

: Board Grantmaking and Review Committee Executive Session
Partners are welcome to join for the entire meeting, or to choose a segment of particular interest to them, such as
Grantee reporting from

10am—12pm

Impact Investing reporting

12pm–1:15pm

Overall Portfolio discussion from

1:15pm–2:15pm

(attending other parts of the meeting will give helpful context for this discussion)
In the interest of time, we ask that Partners who are not on the Board Grantmaking and Review Committee take an "observer only" role during the Lead Partner reporting sessions. All attendees are welcome to fully participate through questions and discussion during the Impact Investing overview and Portfolio Insights and Learning session. Please RSVP to Jody by May 25 – this will enable you to receive the written reports for advance review before the meeting. We look forward to learning together in a day of discussion and insight!