Silicon Valley Social Venture Fund (SV2) is a vibrant community of hundreds of individuals and families who have joined together to learn about and practice effective giving while pooling their resources and talents to create positive social impact in the Bay Area and beyond. This community comprises more than 200 current Partners and more than 800 alumni Partners who share the belief that working together results in bigger, more meaningful impact than any individual could make alone.
SV2 Partners and their families become more strategic, compassionate, and generous givers and civic leaders. The Grantees and Impact Investees grow into stronger organizations empowered with greater capacity to create significant social impact. Partners select organizations that have high-potential models and are at crucial inflection points in their development, where engagement with SV2 can have a transformative impact on their work and also serve as a signaling effect to other major funders.
The Opportunity
The CEO at SV2 will have the distinct privilege of leading an organization operating at one of the most unique and exciting leverage points for impact in the philanthropic ecosystem. SV2 creates and delivers effective program offerings and nurtures a rich philanthropic partnership network in the Bay Area. The organization engages its Partners to guide them as they work to create systemic and transformative change as well as drive innovation through strategic philanthropy to address the most pressing issues of our time.
The CEO will be a transformational leader who will continue to catalyze SV2's current network of philanthropists and impact investors to more effectively deliver lasting change, and lay the groundwork to attract future generations of Partners to the organization. Collaborating closely with the Board and Staff, the CEO will launch and lead the process to build SV2's next strategic plan. This will require a visionary leader with entrepreneurial grit in order to identify and capitalize on new avenues for increased impact and reach, but in a manner that balances appetite for innovation with the practicalities of growth and execution. The CEO will also lead SV2 into a post-COVID-19 world and continue to adapt the organization and iterate on its programming to accommodate greater virtual learning, collaboration, and community-building.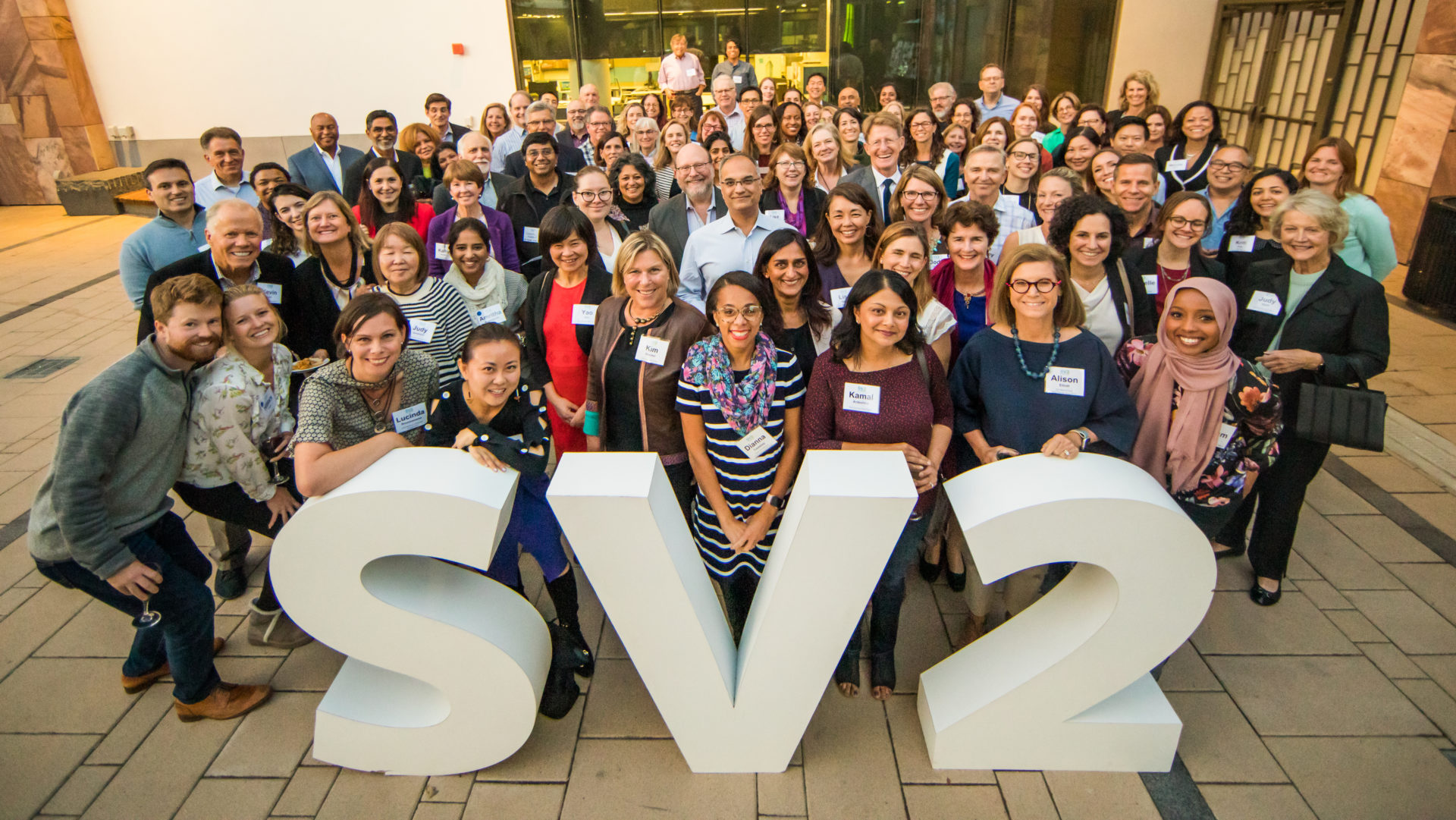 The Ideal Candidate
SV2 seeks a dynamic, committed, and entrepreneurial leader who will bring a strong combination of strategy, business modeling, operations, and financial skills to the role.  The CEO will have a passion for both effective philanthropy and measurable social impact. The new leader of SV2 will bring an unwavering commitment to the organization's mission, and successfully build upon SV's renowned reputation as an innovator and pioneer.
This is a thrilling inflection point for SV2 and an ideal time for both reflection and exploration of new opportunities. The CEO will be someone who can push boundaries, be bold in the face of an uncertain world, and bring unbridled enthusiasm and openness to developing SV2's next strategic chapter. The CEO will be adept at balancing the need to maintain a financially sustainable operation while also pursuing SV2's ambitions for increased impact, education, and evolution.
The ideal candidate will have a meaningful connection to and deep understanding of the Bay Area / Silicon Valley community, culture, and mindset.  The CEO will be expected to capitalize on opportunities and partnerships that are unique to this region, and therefore must have the knowledge and sophistication needed to navigate this specific geographic context.
Candidates will ideally have a minimum of ten years of progressively responsible leadership experience.  A background working in the social sector, most especially in philanthropy or for social change more broadly, is highly desirable.
To learn more and apply, please visit the position profile here.