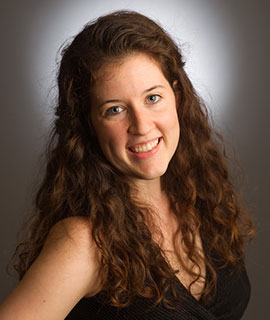 After almost four years with SV2, our Director of Finance & Operations Carrie Boyle has moved on to her next adventure, pursuing her MBA at The University of Michigan's Ross School of Business. We're deeply thankful for all that Carrie has done in service of the SV2 staff and mission, and we're thrilled to celebrate her and her gifts as she embarks on this exciting next step.
Carrie joined the team in August 2014, bringing her experience working with frontline nonprofit organizations and her passion for nonprofit operations. Since day one, she has worked diligently to support the SV2 partnership, from running smooth day-to-day operations to creating the systems and infrastructure that have positioned SV2 to scale. Throughout her time at SV2, Carrie has skillfully accomplished or supported nearly every aspect of life at SV2. Her "hats" have included handling all internal operations, event planning, managing SV2's biweekly newsletter, office management, HR, budgeting and cost accounting, and recruitment support to grow the SV2 partnership. Through each new challenge, Carrie consistently displays humility, collaborative leadership, and truly lives with a growth mindset, always taking others' needs and ideas into account throughout any decision-making process.
Throughout her time at SV2, Carrie has grown into her role as our Director of Finance & Operations, transitioning from overseeing smooth day-to-day operations to creating and directing all internal and external systems and communications. She has supported many key projects that have built SV2's infrastructure and positioned SV2 for scale and success. In 2015, Carrie worked to migrate all of SV2's data onto the Salesforce CRM, which smoothed the way for SV2's newsletter rebranding, strengthened analytics tracking and robust data management. She also completed an in-depth cost analysis for SV2's programming in 2016 that informed SV2's 2017-2020 strategic planning process.  To prepare for SV2's 2018 Spring Gathering, Carrie also served as our interim Grantee liaison, demonstrating her adept flexibility and team player mindset. Recently, Carrie has partnered with the Board's Partnership Growth Committee, bringing her expertise and systems thinking to carefully prepare for the growth and cultivation of SV2's unique partnership and culture. Carrie is also a fierce advocate for advancing equity in the SV2 workplace and our operations, often bringing an equity lens to conversations.
Carrie truly brings her whole self to the office and each day is brighter for it. We have all benefited from Carrie's posture of service as she is always a ready listener, a kind and attentive thought partner, and a passionate champion of our staff, Grantees, and Partners. On Mondays, she often has stories to share from her weekend adventures, usually spent with friends or traveling throughout the Bay Area. The question, "How was your weekend?" usually gets a response along the lines of a story about stumbling upon an international dog surfing championship or updates on the cross-country road trip she's planning to take on her way to Michigan for grad school. Her joy for supporting others, for life's unexpected adventures, and for creating lasting, compassionate friendships have made her an invaluable team member, incredible friend, and a cornerstone of the SV2 community. Anyone who has gotten to know Carrie appreciates that her whole self is a true delight and we've been honored to serve SV2 alongside her.
Please join us in thanking Carrie for her years of service to SV2. Carrie, you will always have a home in SV2, and we're always cheering for your continued success.