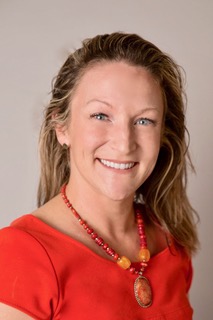 In July, Jen Ratay, our beloved Executive Director of nearly 5 years, shared the bittersweet news that she will be stepping down on September 12. Happily, she and her family will be continuing on at SV2 as Partners. On behalf of the Board and the rest of the SV2 staff team, we are profoundly grateful for the opportunity to work with such a remarkable, visionary, and values-driven leader. Jen has put all of herself — her determination, creativity, empathy, and passion — into realizing SV2's mission and impact. Each of us is the better for having worked with her. We'll gather at SV2 at 1:30pm on Tuesday, Sept. 19, immediately after the Pathways to Opportunity learning session, to honor Jen and her service to SV2. We invite all Partners, Grantees/Impact Investees, and friends of SV2 to join us then (RSVP here).
Jen and her family joined SV2 as Partners in 2012, and Jen began serving as Executive Director in March 2013. Jen brought an impressive array of experience in philanthropy, social innovation, and organizational effectiveness. Just as importantly, she brought a passion for collaboration and a brave spirit for adventure, which would come in handy as she dove right into a key time of transition and growth for SV2.
Jen modeled servant leadership as she steadfastly guided SV2 through a thorough and inclusive strategic planning process that produced a truly visionary and galvanizing 2014-17 Strategic Plan. One of Jen's trademark qualities is fearlessness in the face of something that's never been done before. Where others might be intimidated or deterred by a blank canvas, Jen runs toward these opportunities with enthusiasm and energy. With Jen's strong leadership, the 2014-17 Strategic Plan forged new paths for SV2 — a first-of-its kind collaborative Impact Investment Round; new programming like Lightning Grant Rounds for time-limited Partners; new branding and marketing to represent SV2's evolution; and a thoughtful exploration and reconfiguration of our grantmaking and Beyond-the-Dollars process to ensure we are best serving our Grantees.
Given her formidable skills in organizational effectiveness, Jen has also helped SV2 become a stronger and healthier organization. As a seasoned nonprofit professional, she's thoughtfully paired new programming innovation with rigorous attention to SV2's financial health, governance, and organizational health. Jen shepherded SV2 from its 15th to almost 20th year, truly bringing the organization through its teenage years into adulthood. As Jen steps down, SV2 is entering into its next strategic plan and new chapter as a resilient, stable, and thriving organization thanks to her leadership.
Jen is a coach by nature, and she thrives when those around her are thriving. She is a compassionate manager and team-builder, and she has created a culture of empathy, creative collaboration, and mutual support both on the staff team and with SV2's Partner leaders.  Finally, we've been grateful that Jen brings her whole self to SV2 – as a mom, a youth basketball coach, a mountain biker, a friend, and so much more. To know Jen is to have more joy in your life!
We hope you can join us on September 19 to thank Jen in person for her service to SV2. And if you can't be there, please join us in raising a virtual glass to this dedicated, compassionate, and visionary leader. Thank you, Jen!