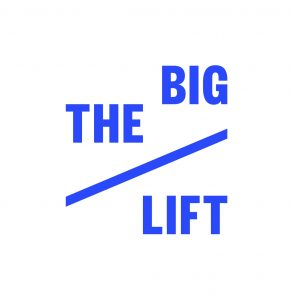 The Big Lift, a 2014-17 SV2 Grantee, is a collective impact initiative uniting San Mateo County toward the common goal of raising the percentage of county third graders reading at grade level from 50% to 80% by 2020.
At the end of The Big Lift's three-year tenure with SV2, we're looking back at the incredible work they've accomplished since they joined the portfolio. Highlights include expanding their initiative to include 300 businesses and organizations; securing over $30 million in funding, including a $16.9 million White House Social Innovation Grant; and launching their ambitious literacy program in seven pilot communities. Congrats, Big Lift!
The Big Lift's evidence-based plan focuses on four key initiatives proven to boost third-grade reading – kindergarten readiness, summer enrichment, reducing chronic school absenteeism, and supporting learning at home. After rigorously researching the educational landscape of San Mateo County, the Big Lift launched this plan in seven pilot school districts across the county.
The Big Lift was SV2's first collective impact Grantee, and Partners have enthusiastically engaged with The Big Lift Beyond-the-Dollars, with Lead Partners Marcia Pade and Kelly Pope at the helm. Partners worked with The Big Lift on launching its preschool and summer learning programs, including assistance in the selection of a firm to evaluate the Big Lift's impact. Kelly Pope serves as an edtech advisor to The Big Lift, helping them assess the best early learning technology programs to serve their goals. Also, through a strategic alliance with SV2, the Stanford Alumni Consulting Team analyzed the long-term return on investment that quality preschool learning could have on students in San Mateo County.
Learn more about volunteering with The Big Lift here. And come see the Big Lift in action on May 2 at the SV2 Big Think-A-Thon, where you can help Big Lift Lead Strategists Jane Gardner and Joe Rodriguez brainstorm actionable solutions to a challenge they are currently facing – RSVP here. As the Big Lift graduates from the SV2 portfolio, we can't wait to see what the future holds for these remarkable changemakers!