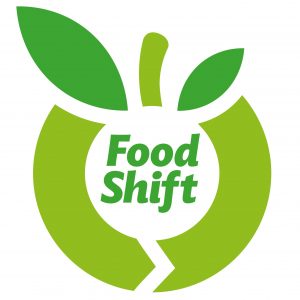 Food Shift, a 2014-2017 SV2 Grantee, works with communities, businesses, and governments to develop long-term solutions to reduce wasted food and hunger.
At the end of Food Shift's three years with SV2, we are inspired by all the impact this powerhouse organization has created in this short period. Not only has Food Shift recovered and donated over 40,000 pounds of food to community organizations in the past two years, but their recently launched Food Shift Kitchen is creating jobs, preventing waste, and changing the food recovery system as we know it.
Dana Frasz founded Food Shift in 2012 on the belief that a more sustainable food system was possible, one in which all food that's produced is processed and recovered. Moreover, Food Shift believes that a zero-waste food recovery system can also help solve other entrenched social issues including hunger and underemployment.
Since their founding, Food Shift has partnered with many Bay Area businesses, institutions, and governments to bring awareness to the hidden issue of food waste and create new food recovery systems. In 2015, Food Shift launched the Food Shift Kitchen, which produces healthy food products made of imperfect produce that would otherwise discarded and sells them to local businesses and food-insecure communities. The Food Shift Kitchen is housed at Alameda Point Collaborative, a housing community for homeless individuals, and provides training and jobs for residents of the collaborative.
SV2's financial support has supported Food Shift's launch of the Food Shift Kitchen, their strategic planning process, and their hiring of a Director of Operations. Through a Beyond-the-Dollars partnership, SV2 connected Food Shift to Stanford Alumni Consulting Team, which helped Food Shift develop a strategic plan, business model, and staffing strategy.
Want to get involved with Food Shift? Check out ways to volunteer and support their work here. We're grateful for and inspired by Food Shift's work, and look forward to seeing how their impact continues to expand. Congratulations, Food Shift!