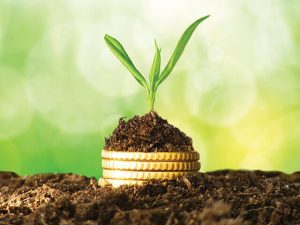 In April, we had a packed house at SV2 to hear from experts at the forefront of the impact investing field on how to move from awareness to action – as an organization and as individual investors. In case you missed it, you can check out this video of the program, featuring leaders from Omidyar Network, Toniic, Village Enterprise, and OpenInvest.
And if you're in a learning mood, check out our robust YouTube library to watch more of our learning sessions.
At this learning session, titled "Impact Investing: Meet the Action Leaders," we heard first from Adam Bendell, CEO of Toniic who shared early findings from the Toniic 100, a cohort of investors who have committed to 100% Impact Portfolios. Then Robynn Steffen, Senior Manager of Impact Investing at Omidyar Network, presented Omidyar's framework set forth in the Stanford Social Innovation Review (SSIR) article "Across the Returns Continuum," along with lessons from Omidyar's extensive and sustained on-the-ground experience.
Then, we applied these frameworks to two organizations in the SV2 portfolio. Joshua Levin, Cofounder of recent SV2 Impact Investee OpenInvest, presented how OpenInvest's platform supports "socially responsible investing made easy", and Dianne Calvi, CEO of SV2 Grantee Village Enterprise, shared how Village Enterprise is piloting the first development impact bond in poverty alleviation. Attendees then discussed potential direct and/or market level impact, as well as how these organizations map into selected Omidyar and Toniic frameworks.
If you are interested in learning more about SV2's impact investing work, contact co-leaders Bill Brownell, Lisa Jones, or Tony Stayner. Thanks to our fantastic lineup of expert speakers at this learning session, and to all the Partners whose hard work has made SV2's first two years of impact investing a learning-filled success!