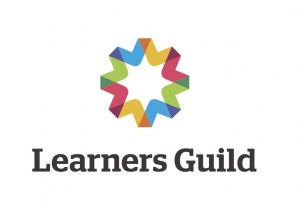 SV2 is pleased to introduce our newest Impact Investee. After careful due diligence by a team of SV2 Partners, SV2 has made an investment of $62,500 in Learners Guild, based in Oakland, California. Learners Guild is a for-profit social enterprise that aims to train anyone who has the desire and aptitude to become a software engineer in an immersive 10-month program.
For those who are financially challenged, Learners Guild is a much needed alternative to getting a Computer Science degree at a four-year college. It also provides a much more in-depth training than typical 10-12 week coding bootcamps, which are more suited to those that already have a college degree.
Learners who enroll in Learners Guild can attend the program tuition free and receive up to $1,500 per month of living allowance in exchange for income sharing, which kicks in only if the learner gets a job that pays more than $50,000/year. Because Learners Guild does not derive any income from learners unless they succeed, its goals are aligned with those of the learners.
Learners Guild is founded by Shereef Bishay, who also founded the original coding bootcamp, Dev Bootcamp, which was subsequently acquired by Kaplan. Shereef is passionate about creating a path for those from underserved communities to become top notch coders, and he raised $6 million from leading impact venture funds, including Learn Capital, Obvious Ventures, and Kapor Capital, to start Learners Guild.
SV2 Partner and Impact Investing Working Group member Sayuri Sharper is the Lead Partner for Learners Guild. Please contact Sayuri if you have any questions or are interested in joining a possible site visit that is open to all SV2 Partners.