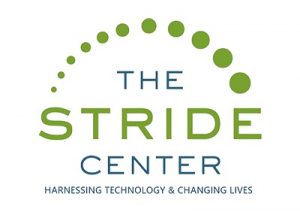 SV2 is pleased to announce its newest Grantee, The Stride Center, selected in this year's Economic Opportunity & Employment Grant Round. The Stride Center offers hope for a brighter future by providing quality technical education and professional skills in a structured environment that will ensure success for every student in its program.
The Stride Center was chosen as the 2017 Economic Opportunity & Employment Grantee and awarded a three-year grant of $175K, following a rigorous five-month diligence process. Partners were impressed by Stride's leadership and client outcomes, and excited about its new expansion to Santa Clara County.
Partners also chose to award a finalist grant of $25K to Employment Training Center (formerly Asian Neighborhood Design). ETC's mission is to reduce poverty and revitalize neighborhoods in the Bay Area by building healthy communities and providing opportunities for low-income residents to become economically self-sufficient.
The topic of Economic Opportunity & Employment was chosen as the sector focus for this Round in response to interest expressed in last year's All-Partner Survey. After landscape learning from sector expert Elena Chavez Quezada of the Walter & Elise Haas Fund, Partners chose to focus on Job Training in this year's Round. Sixty-six organizations expressed interest, and Partners dove into a thorough diligence process involving written materials, conference calls with Executive Directors, site visits, and group discussions. At the end of this process, two finalist organizations – Employment Training Center and The Stride Center — were invited to make in-person presentations. ETC was awarded a finalist grant of $25K, and The Stride Center was chosen as our newest Grantee with a three-year grant of $175K.
This Round was generously sponsored by the David and Lucile Packard Foundation, enabling SV2 to make its largest single grant to date. Special thanks to Partners Shalyn Eason and Paru Yusuf for their leadership of this Grant Round!