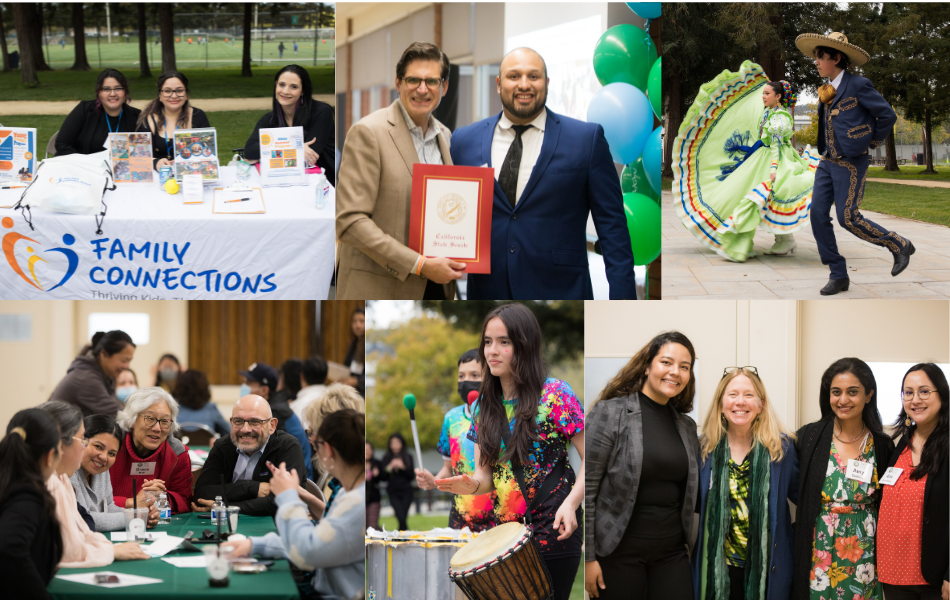 On April 6th, we gathered in Redwood City to further "move the needle on goodness." 150+ community-based organizations, youth, families, elected officials (including Mayor Jeff Gee and Senator Josh Becker), funders and other changemakers recognized and celebrated our accomplishments in education, wellness, and equity in Redwood City and North Fair Oaks. Our event sparked deeper dialogue and collaboration on key priorities moving forward. This event was co-hosted by Redwood City Together and SV2. 
In social impact, we often mention the value of "going farther together." During our Community Impact and Celebration Night event, we experienced that in action.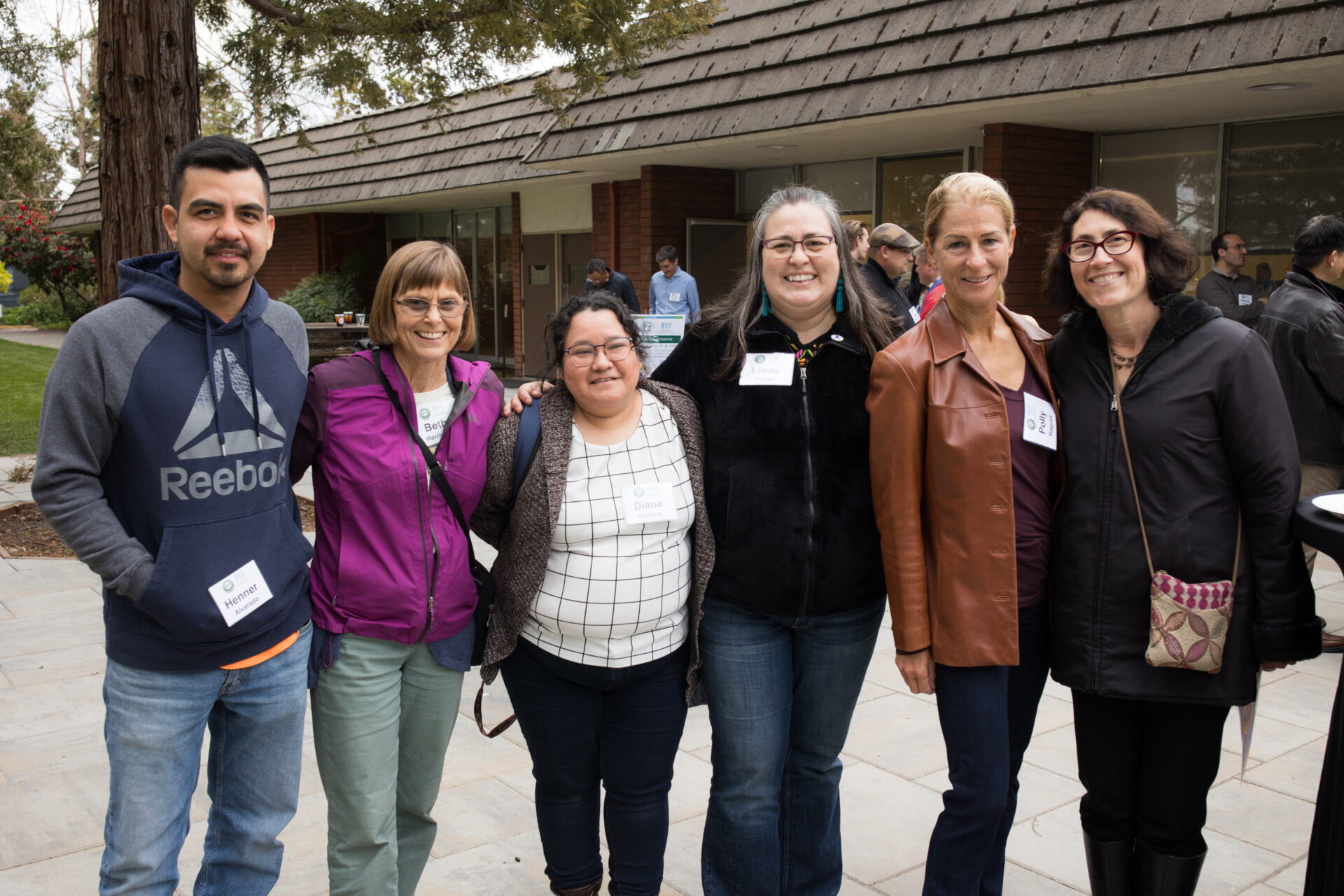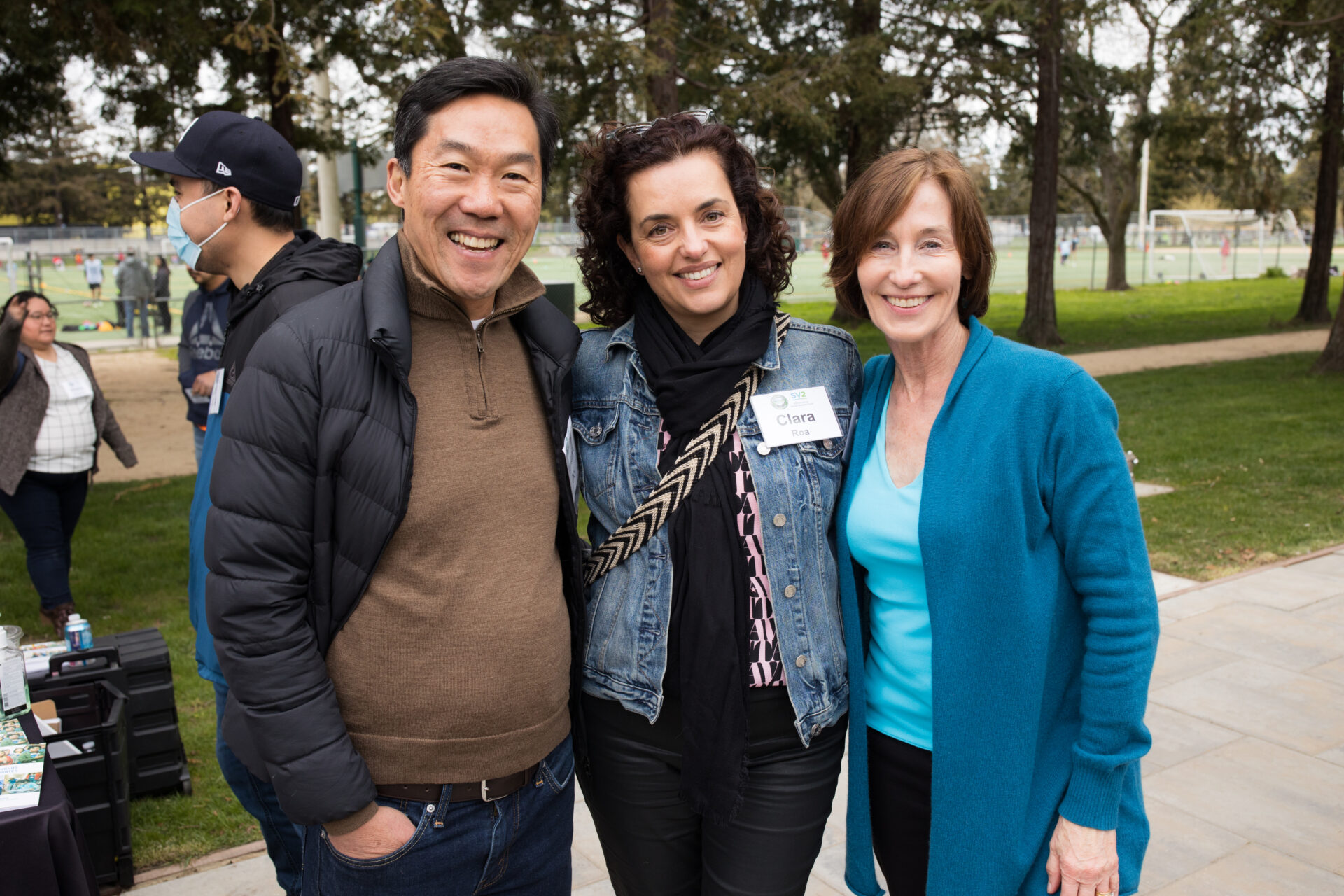 Outstanding community-based organizations tabled at our event to share more about their work, leadership, and resources: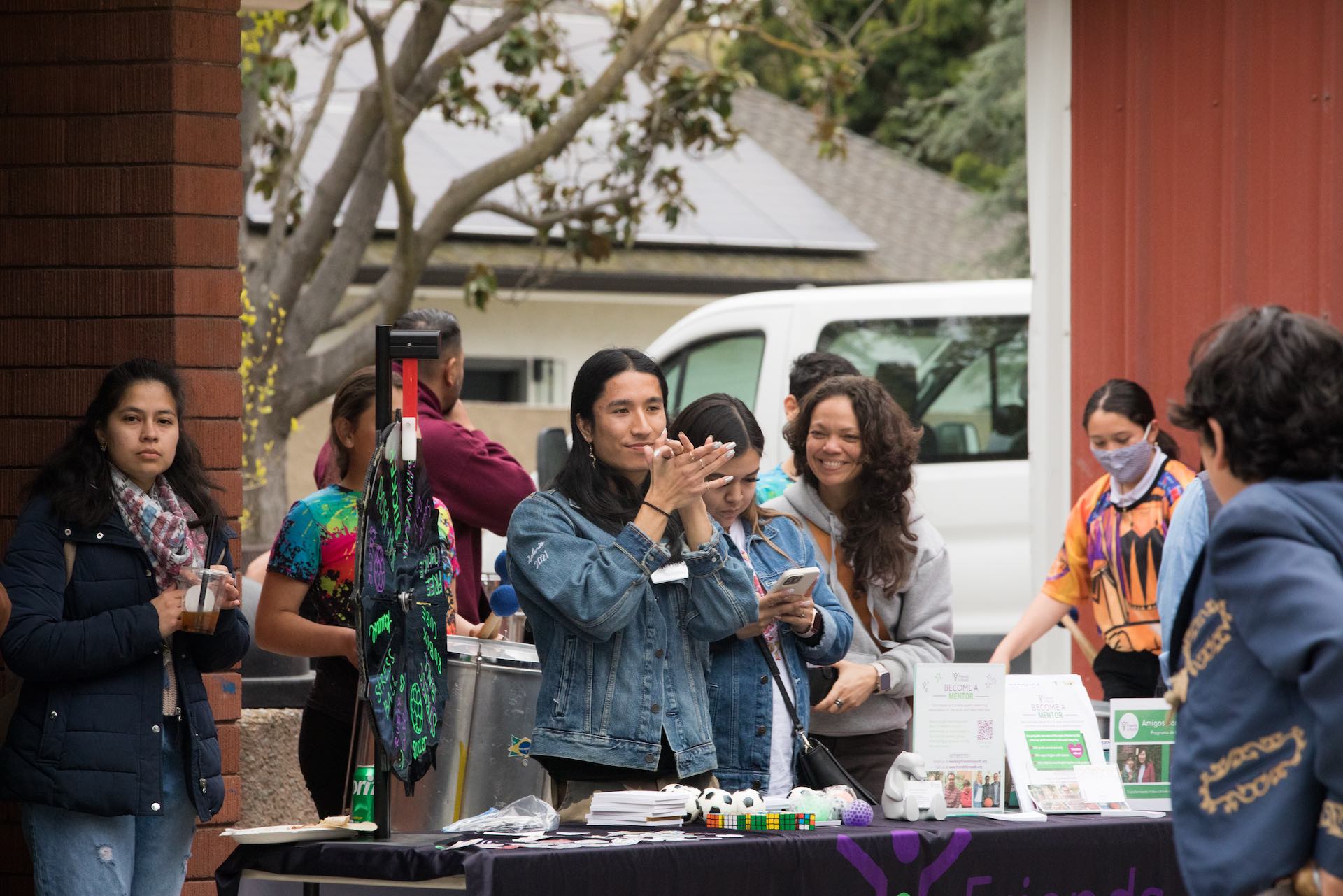 Leaders with IDEAL Redwood City (Inclusion, Diversity, Equity, Accessibility and Leadership), a program of the City Manager's Office and San Mateo County Health were also present to share more about their initiatives. Together, all of these organizations and 40+ more cross-sector partners collaborate towards advancing the success of youth and families in Redwood City and North Fair Oaks.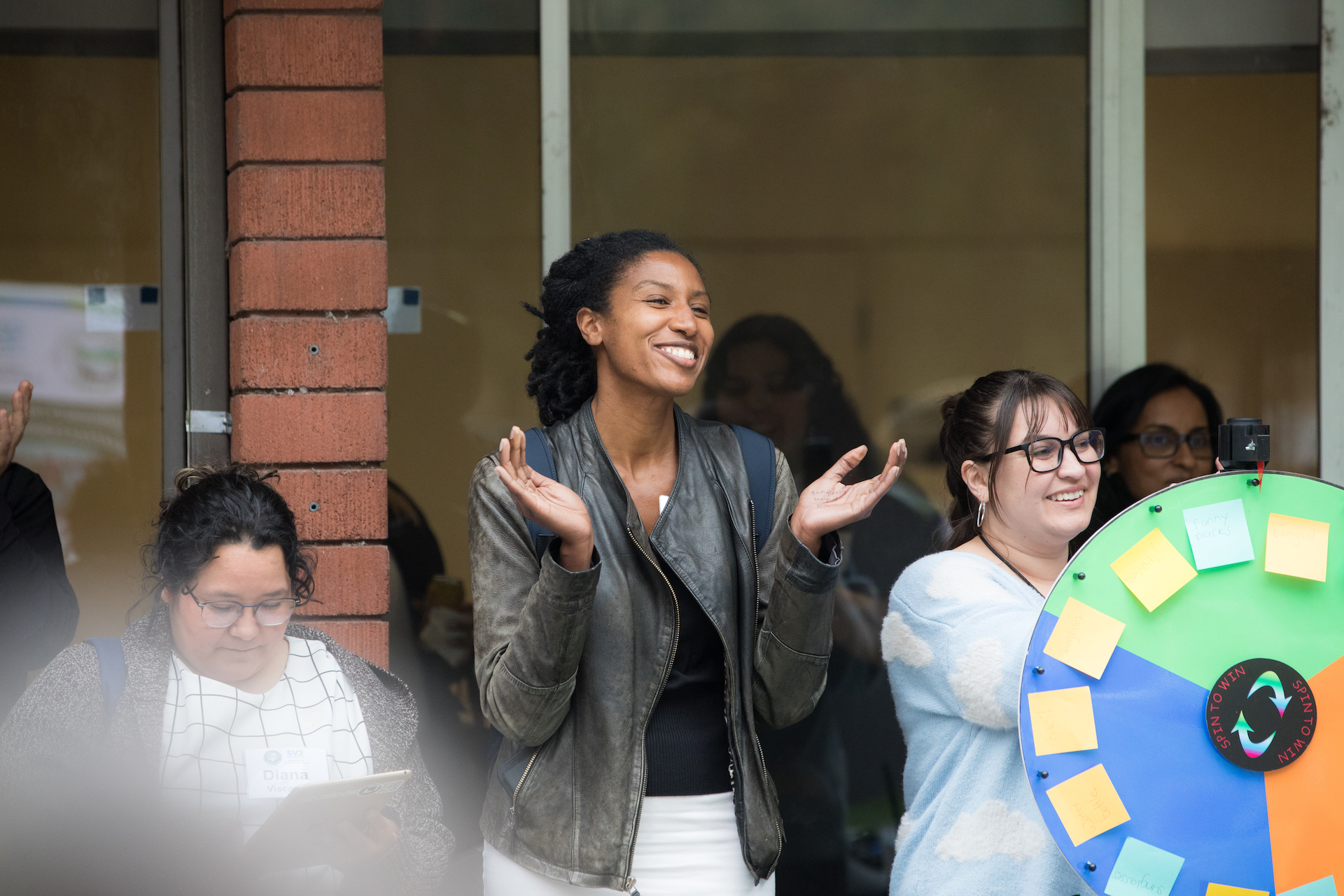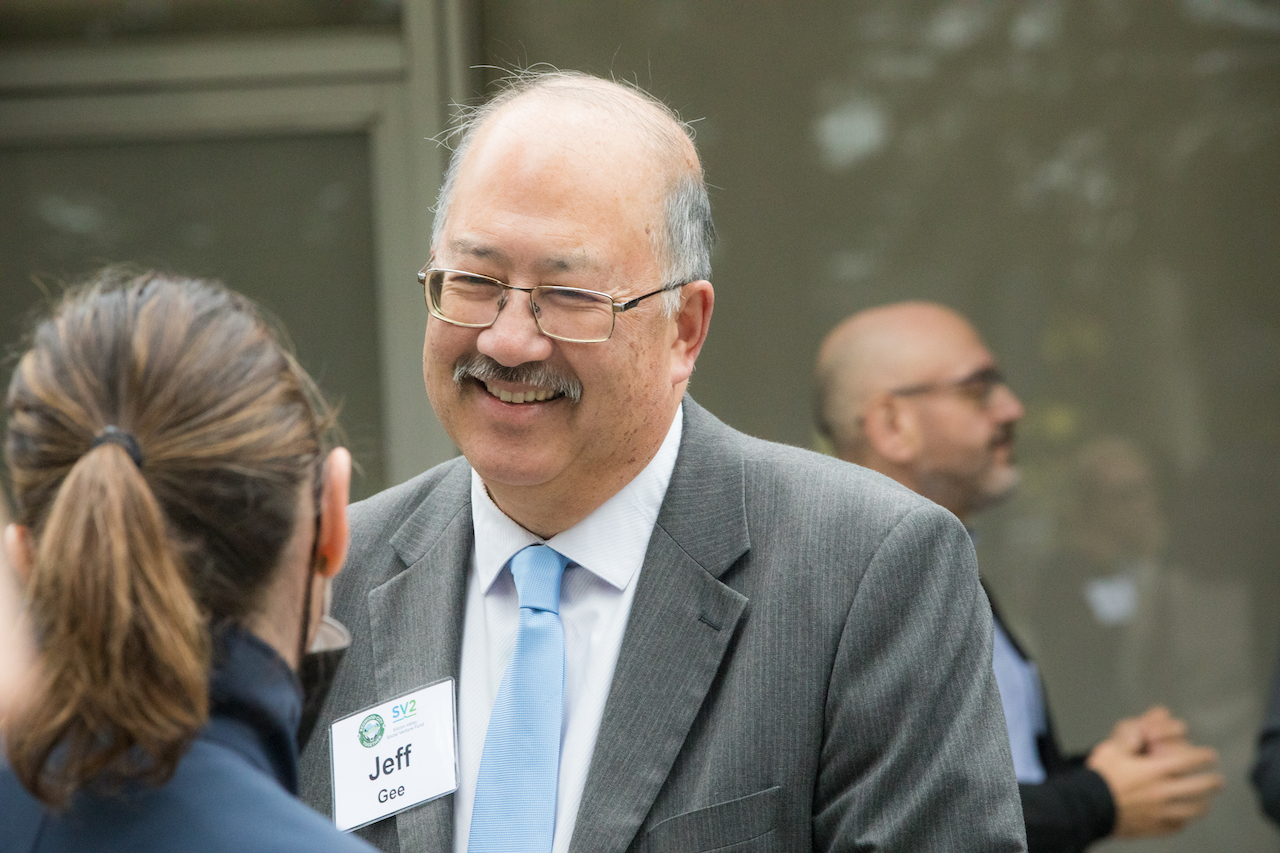 We delighted in vibrant and energizing performances by Redwood City's own Ballet Folklorico Mexico Vivo and Afro-Brazilian Youth Drumming group SECOYAXE! Both groups represent some of the beautiful cultural diversity we have in our local communities, and the power of nurturing youth talent.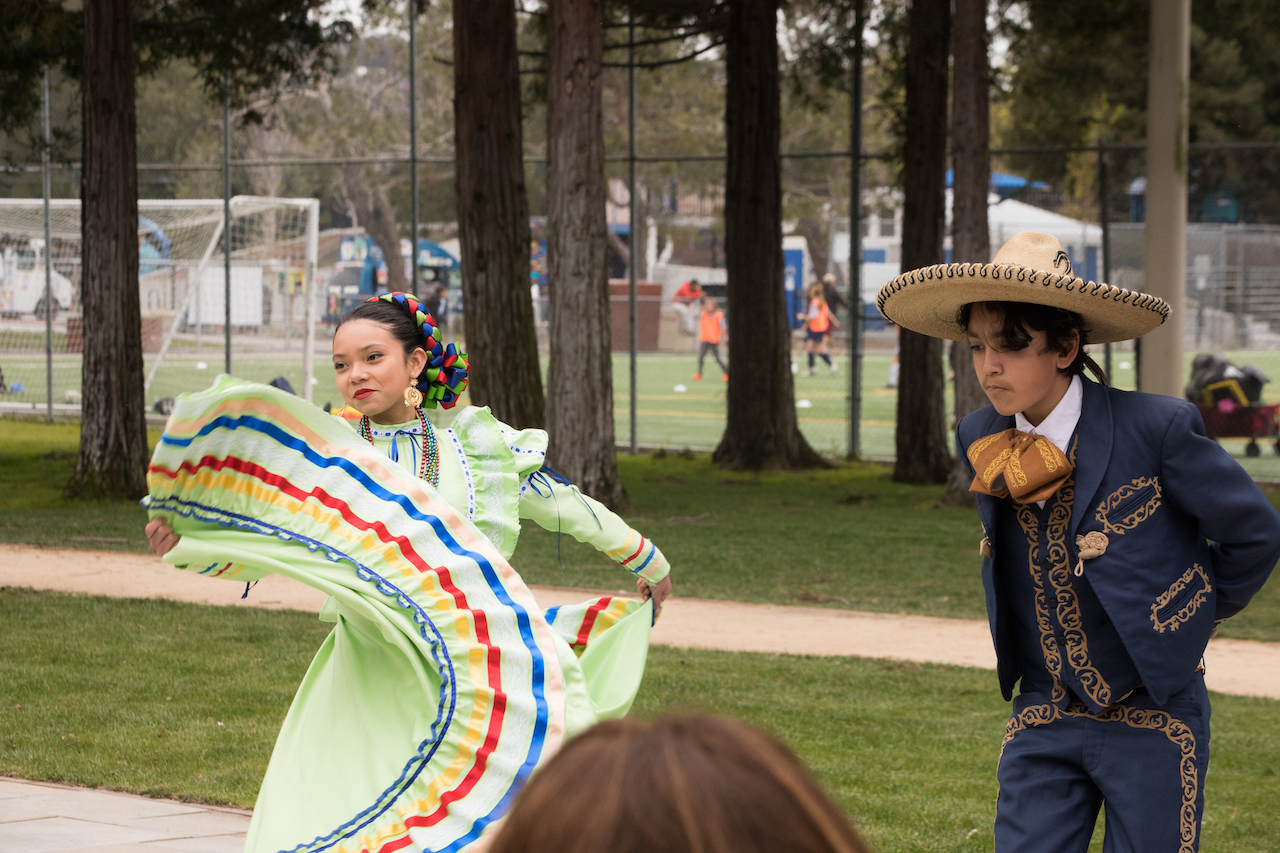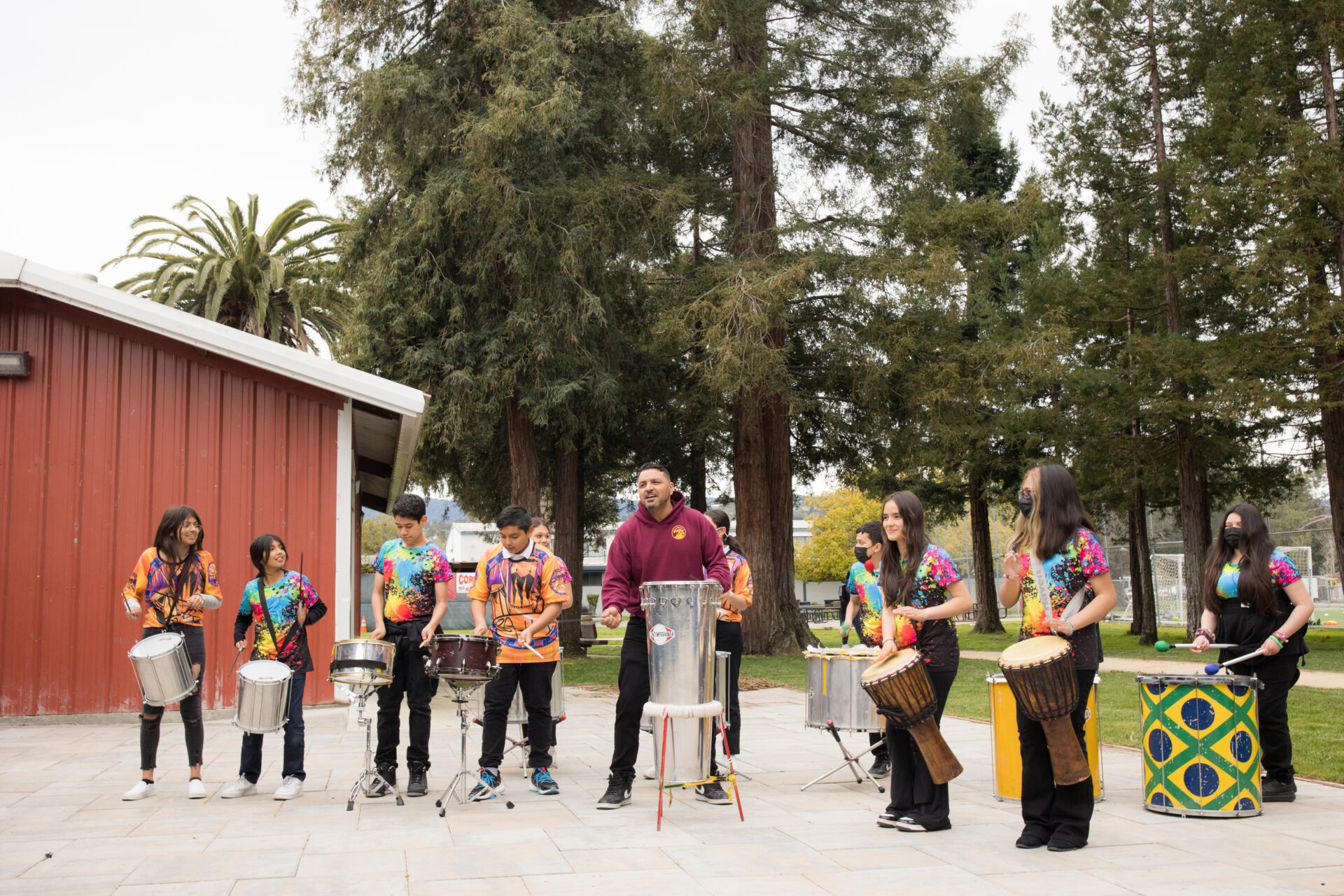 We then heard inspiring and thoughtful opening remarks from Rafael Avendaño, Executive Director of Redwood City Together. Rafa graciously shared his story and progression as a trusted and deeply respected leader in the community, as well as the highly impressive, community-centric work and data-driven progress of Redwood City Together.
It was really special to catch a glimpse of Rafa's proud mom as he was sharing what an inspiration she has been to him and his changemaking!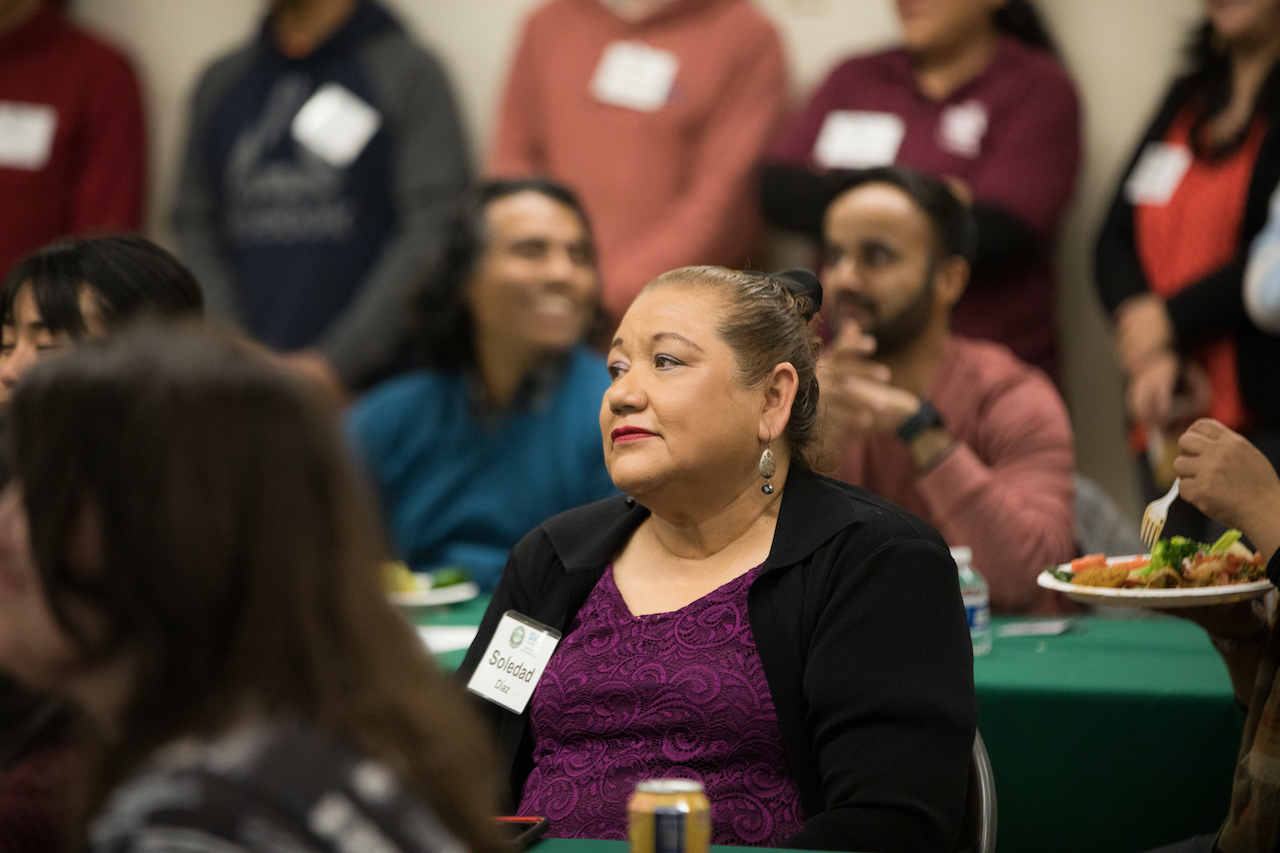 Josh Becker, CA State Senator, then shared commendations and presented awards to Redwood City Together as well as the six community-based organizations for their outstanding community impact. The leaders have shared how meaningful and affirming it has been to have this important recognition.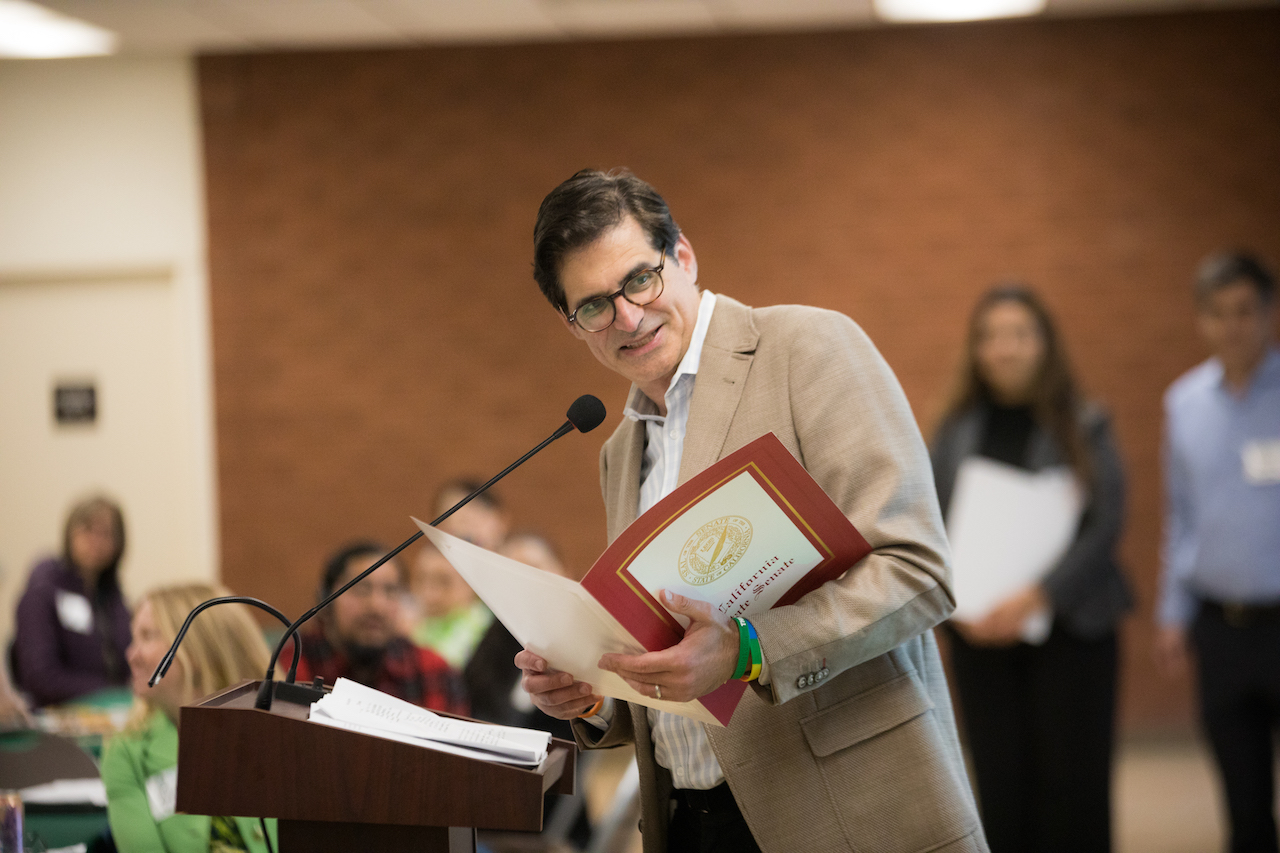 We also heard from David Onek, SV2 CEO, about our Community Initiative partnership with Redwood City Together and opportunities to get involved, as well as Alisa MacAvoy, Board Trustee, Redwood City School District, about the city's priorities and Redwood City Together's important leadership.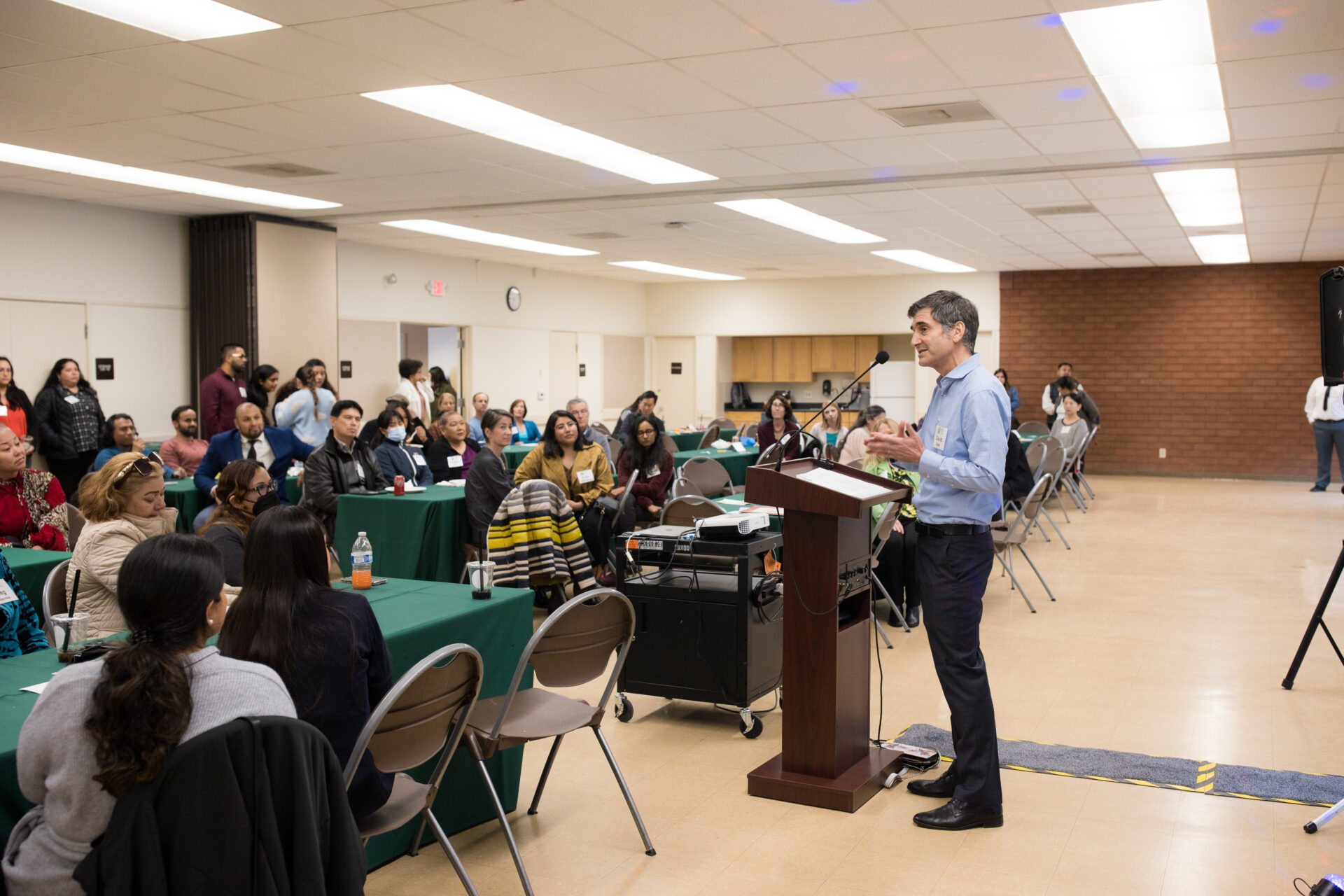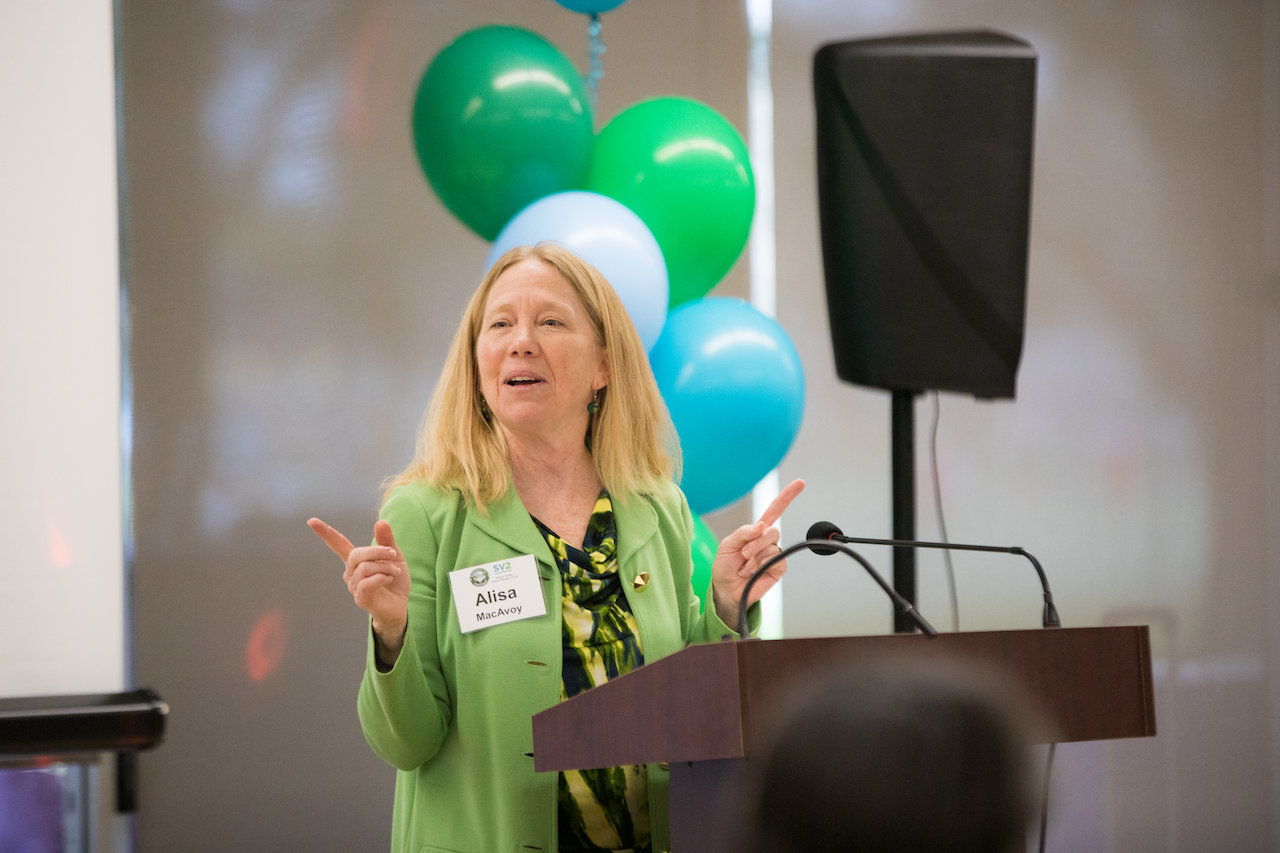 The evening did not end with just listening to our speakers. We had time to engage in smaller group dialogues about community priorities and initiatives, and provide input into Redwood City Together's strategy in:
Ensuring that all children, youth, and families live in safe, healthy, and supportive environments

Building resilient children + youth by expanding developmental assets

Providing targeted support to address unmet needs at key ages
Each of the small groups was a great mix of community members with lived experiences, SV2 Partners, city and county officials, funders and other supporters.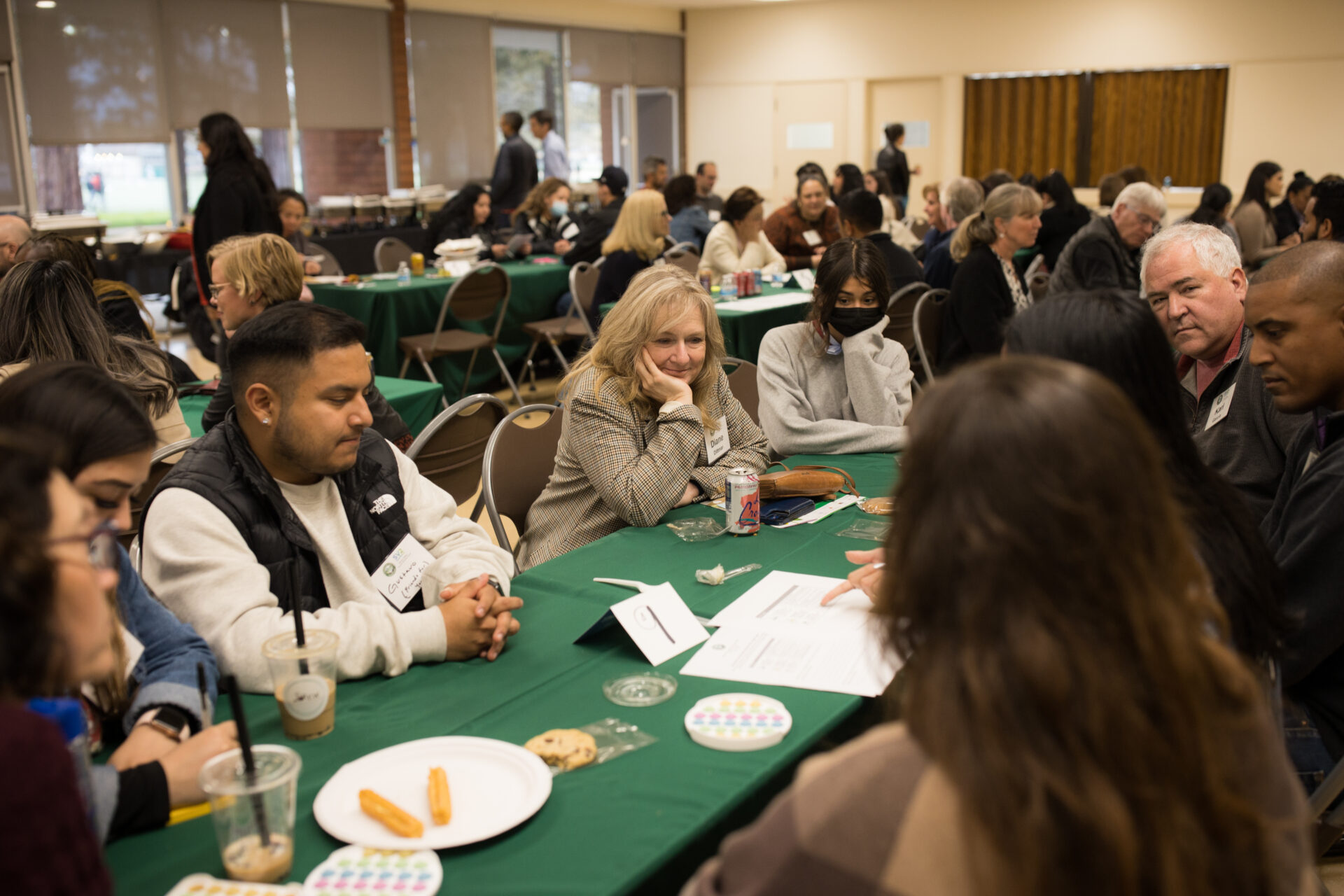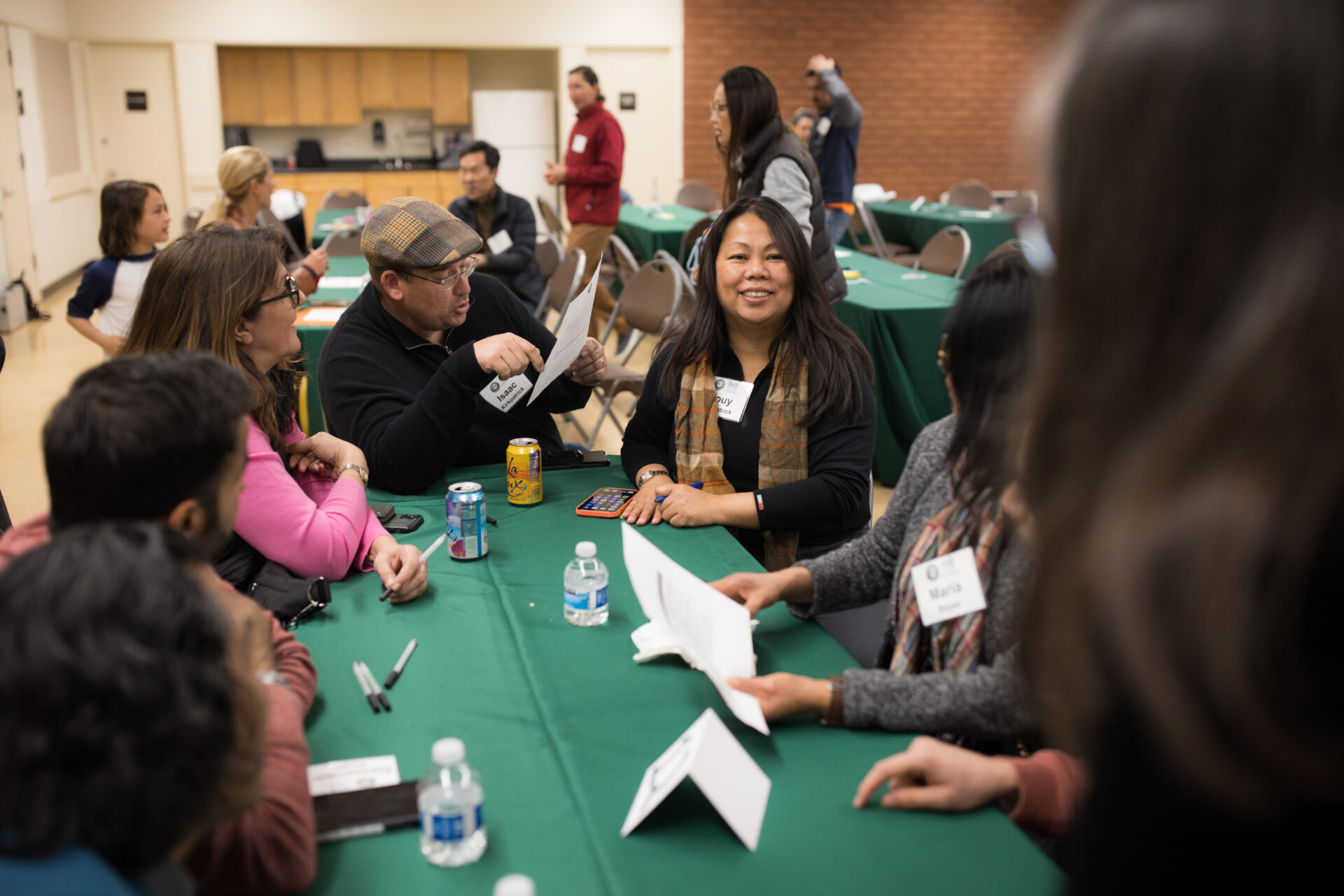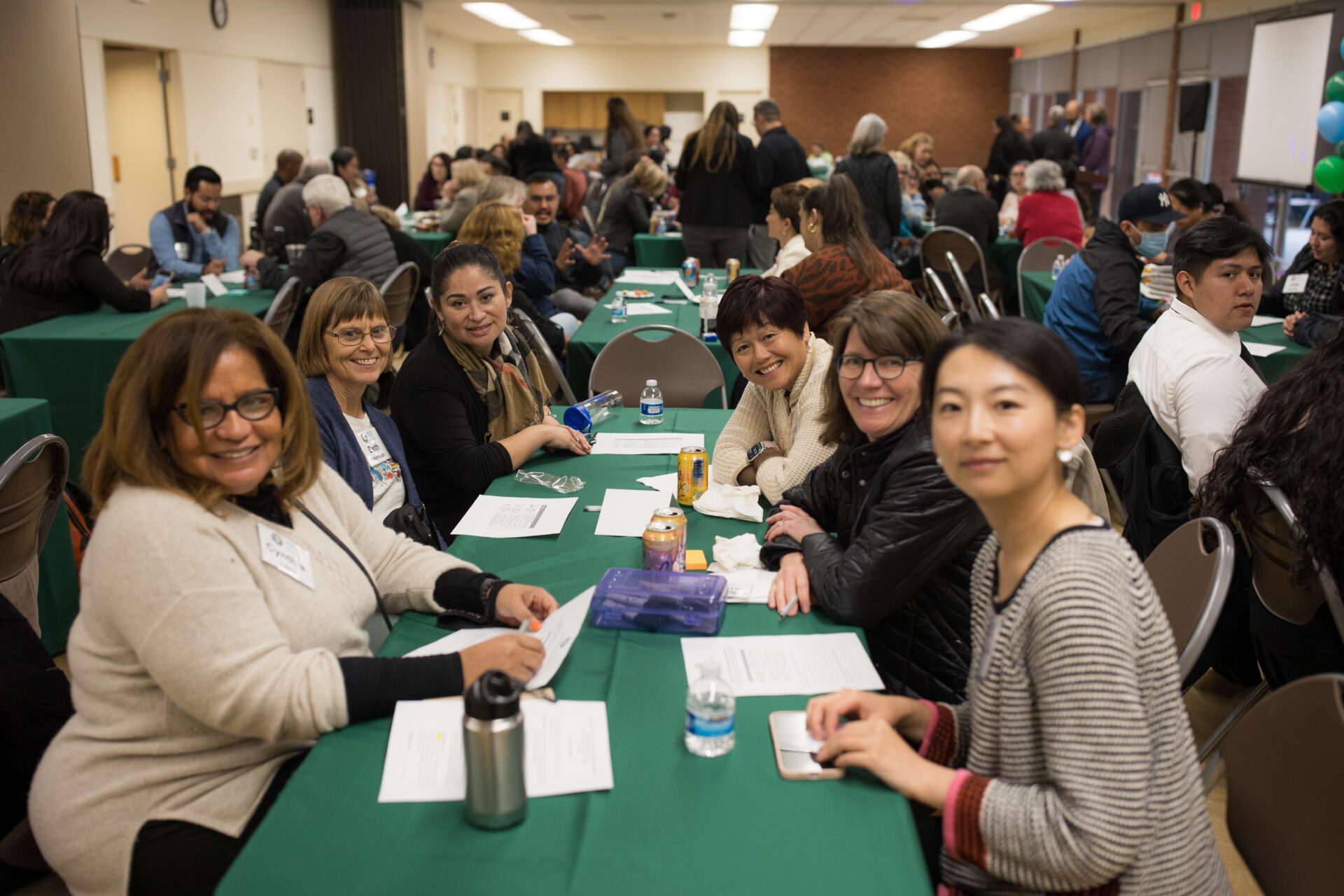 Throughout the evening, we enjoyed some delicious fajitas, fruits and veggies, churros, and bubble tea from local vendors Brew Coffee and Redwood City Catering!
Here are testimonials from some of our event participants. These really bring the experience to life: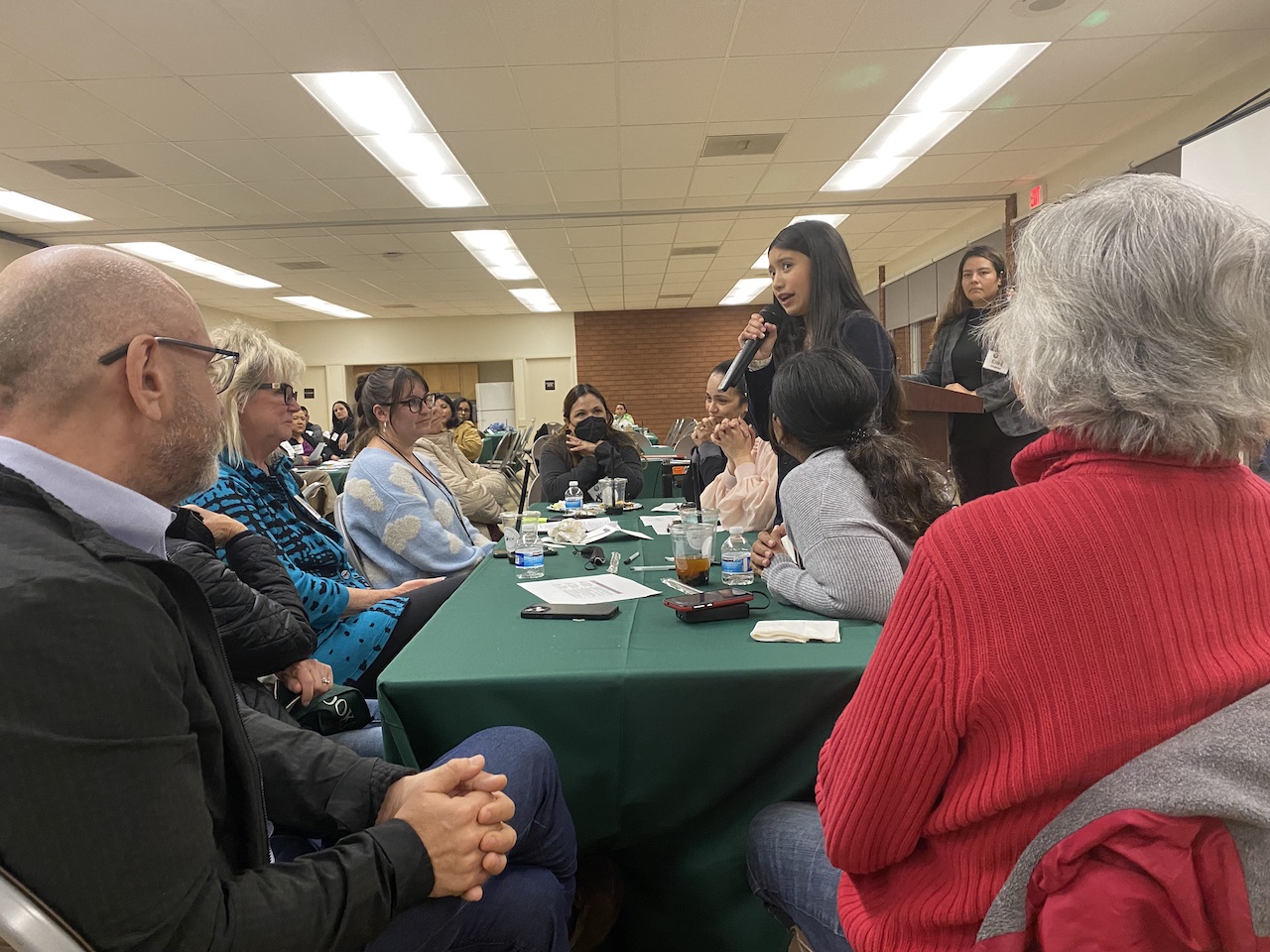 "The SV2 and RWC Together event was a celebration for new opportunities and beginnings. I felt a sensation of belonging and trust from everyone. Getting to see Rafael and the community come together to cherish each other's accomplishments felt magical. Watching others who come from the same origins as me receiving awards was incredible. The event was able to represent the culture of many North Fair Oaks Families. The folklorico dancing reminded me how grateful I am to be part Mexican and part Salvadoran. I also loved the group dialogue session where we were able to give our own thoughts and opinions about how SV2 and RWC Together should begin their journey." – Ariana Flores, 8th Grade Student
"We were so proud of the sense of community and belonging that filled the room. This event helped bring stronger relationships and networks within our community, leading to greater trust, cooperation, and ultimately promoting transformative impact on the community that lasts far beyond the duration of the event itself." – Ivan Martinez, ED, Redwood City PAL
"El Concilio is grateful to be in partnership with wonderful sister organizations serving our community of Redwood City and North Fair Oaks. The celebration event was a great opportunity for our promotora staff to be included. Not only did they share resources by tabling, but they took part in the learning and engaged in dialogue to help make decisions around the issues our CCCS network will tackle for the next year. This is so important! It's part of the equity work, we want our staff who are key community leaders to know their voice and input is valuable and that we are in this work together!"  – Dr. Ana Angel Avendaño, ED, El Concilio of San Mateo County
"I want to thank all the organizers and participants who made the Spring Connections event with Redwood City Together such an engaging evening. As an SV2 partner I felt warmly welcomed; the celebratory performances and the delicious food spread created a festive backdrop for introductions and discovery. I have a much better sense of the extensive network of people and organizations all working together to serve the community in tandem with and under the guidance of RWC Together.  It was impressive to witness some of the collaboration that night, and I especially enjoyed the discussion at our table around prioritizing initiatives for the first year of the Redwood City Together and SV2 partnership. It was invaluable to hear first hand from residents about the issues that need addressing, and to learn more about each person's important role and viewpoint. I feel even more energized for the partnership after this kick off, thank you all!" – Meg Bannick, SV2 Partner 
"What an amazing event where more than 150 people came together to celebrate and share the gifts of our vibrant Redwood City Community! The energy and inspiration were awe inspiring!" – Cynthia Lang, SV2 Partner Champion
Special thanks to Upward Scholars for invaluable interpretation and childcare support, and to our event sponsor, Legacy Venture. 
We're so appreciative of everyone who helped make this event a big success!