Trust-based relationships. Grantee-centric philanthropy. True partnership. How do funders and nonprofit leaders together improve the efficiency, respectfulness, and outcomes of our sector? In this highly interactive session on Fri., Dec 2, we will share tools for social sector leaders to create peer based interactions that leave us all with more well-spent time and resources. Sign up today – space is limited!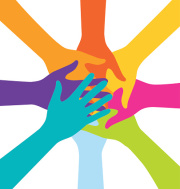 Redefining Power & Privilege in the Social Sector picks up where we left off with the Engaged Funders Do's and Don'ts Springboard Session from October 2015, available here on video.
This intimate learning opportunity will likely shift your awareness of and approach to the many, often obscured dynamics of power and privilege in funder-fundee relationships — and in everyday life. While in the workshop, you'll experience a safe atmosphere designed to help you share honestly and leave with some tools that you can use right away.
Presenters: Jessamyn Shams-Lau, Executive Director of the Peery Foundation & Jane Leu, CEO/Founder of Smarter Good.
Who should attend:  SV2 Partners and Grantees. Prospective Partners are welcome on a space available basis.