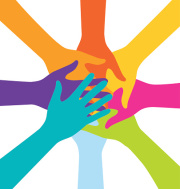 As funders, we strive to help solve entrenched social challenges. And yet, we don't often engage in courageous learning and honest discussion about the deep historical context that creates opportunities for some in our country and the lack of opportunities for others. How can we best ensure that our philanthropic efforts are having the intended effect if we aren't curiously and critically exploring the systemic inequity issues that lie under the surface of our charitable investments?
On Thursday, March 9 from 12:00 – 2:00 p.m., SV2 will convene leading philanthropy practitioners to talk about what equity is and why it's important and to share insights from their personal and organizational equity journeys: Fred Blackwell, CEO of The San Francisco Foundation; Ellen LaPointe, President and CEO of Northern California Grantmakers; and Justin Steele, Principal at Google.org. RSVP here.
We'll explore how we can all play an active role, both as concerned citizens and funders, in advancing equity, and we'll tackle some of the following questions and more:
What is equity? Why should we care about it?
What happens when we don't explicitly focus on it?
What does a focus on equity look like in practice for an individual and/or an organization?