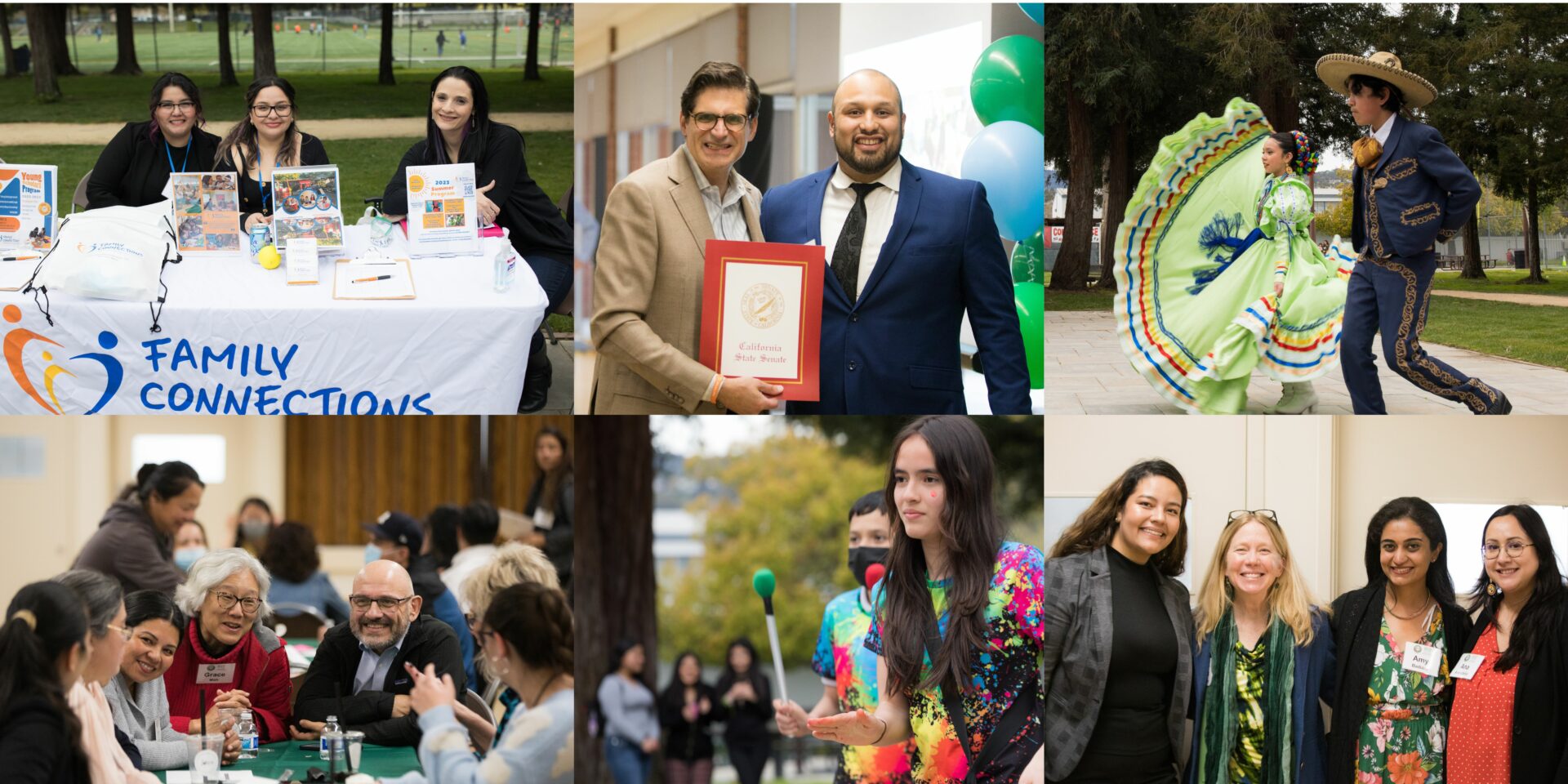 "Last April we decided to start not just a partnership but a relationship with SV2 and it has been truly profound. The amount of listening, learning and care that has been poured from the SV2 community has elevated the work of RWC Together to better support our Redwood City and North Fair Oaks ecosystem for our most vulnerable community members. Our organization's pulse is strong with the support from our partners like SV2. We know that there will be challenges along the way as we try to address health, wellness and education gaps in our community, challenges that have truly long existed. With the peer coaching sessions that we have been receiving from the SV2 network, we will find a way to be strategic, and tenacious to learn how to move forward. As a team, we extend our deepest thanks to partner community organizations, our community members and the SV2 network for our collaborative work and dedication to advance the success of youth and families in our Redwood City and North Fair Oaks Community." – Rafael Avendaño, Executive Director, Redwood City Together
To date our partnership with Redwood City Together has included:
Volunteering at monthly food distributions – serving 250-300 families each time

Participating in inspiring Redwood City Together events such as the Orgullo y Educación (OYE) Latinx Youth Conference, World Café, and Welcoming Week

Co-designing a Community Impact and Celebration Night:

We gathered diverse community stakeholders to discuss priorities in the Community Collaborative for Children's Success.

Community members discussed adopting universal preschool and subsidizing preschool spots for low income families, engaging youth in leadership roles, and

expanding mentorship, living-wage job opportunities, and skills development. Community members would like to see more youth career and job fairs, opportunities for low-income youth, mentorship programs, and increased resources for childcare providers. 

Redwood City Together will work closely with our partners to

ensure we continue moving the work forward in the community to improve education, wellness, and equity.
We celebrated the outstanding changemaking of Redwood City Together's core team of community-based organization in advancing the success of youth and families in Redwood City and North Fair Oaks:
El Concilio

Family Connections 

Friends for Youth

Pal Center (also SV2 Grantee Partner)

Upward Scholars (also SV2 Grantee Partner)

The YMCA

Inclusion, Diversity, Equity, Accessibility, and Leadership (IDEAL) Redwood City

San Mateo County Health

Each of these organizations and Redwood City Together

received Commendations from Josh Becker, CA State Senator

. After our event, Senator Becker

put RWC Together in the CA state budget

(granted $200K to Purposeful, Action, Creation and Engagement – PACE Program).

Doing peer coaching sessions with RWC Together Teammates (Benjamin, Elisa, Ella, Kelly, and Rafa)

June 2023: Guided strategic discussion at community retreat and shared thoughts and resources for staff professional development 

August 2023: Updated All Together Data Dashboard and advised on how to align with core partners on priorities and next steps 
The above initiatives and events engaged 49 SV2 Donor Partners and family members, a great turnout. And yes, shoutout to Brew Coffee and Bakery and Venga Empanadas, local Redwood City businesses for some yummy treats along the way!
"I was fortunate to attend one of the Peer Coaching sessions with Rafa and the impressive RWC Together team, helping to update the All Together Data Dashboard. We spent considerable time developing the story of the major challenges facing Redwood City, and it was so gratifying to watch my focus on presenting data clearly and succinctly become integrated with others' skills in storytelling. The RWC Together team convinced the SV2 participants that our input had truly strengthened the presentation. I felt I had been of service to a thriving community-based organization, a wonderful feeling." – Nancy Grove, SV2 Partner
More SV2 Donor Partners are warmly encouraged to get involved in our partnership! We have different kinds of opportunities – e.g. volunteering, peer coaching, and co-designing future events. If you'd like to join, please contact Amy Badiani, Director of Community Engagement, SV2 abadiani@sv2.org.