The Board of Directors is delighted  to announce the appointment of David Onek as SV2's new Chief Executive Officer.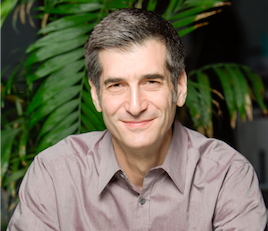 David brings almost three decades of non-profit, government and private sector experience to the job plus a deep commitment to equity and social justice. David previously served as Executive Director of the Northern California Innocence Project at Santa Clara Law School, as Deputy Director of San Francisco Mayor Gavin Newsom's Office of Criminal Justice, and most recently as Justice Director at the consulting firm Resource Development Associates. He also taught at UC Berkeley Law School and served as Executive Director of the UC Berkeley Center for Criminal Justice. Earlier in his career, David worked for the W. Haywood Burns Institute for Juvenile Justice Fairness and Equity, Legal Services for Children, and the National Council on Crime and Delinquency. David is an active impact and angel investor and a long-time mindfulness meditation practitioner. He is a graduate of Stanford Law School and Brown University, and lives in San Francisco's Bernal Heights neighborhood with his wife Kara Dukakis and their two daughters.
 "I am thrilled to join SV2 at this crucial time. 2020 has been a year like no other," says incoming CEO David Onek. "The concurrent crises — COVID, racial justice, economic and climate — demand greater action from all of us. The time is now for SV2 to rethink and reinvent how we work with our Partners and our community to meet this moment." 
 SV2's search committee worked with a professional search consultant to conduct an intensive recruitment effort. Dozens of applicants were carefully vetted to find the right combination of nonprofit leadership experience, a social justice focus and an entrepreneurial mindset.
 "David brings to SV2 an extraordinary background of leadership, management and investing. His exceptional career to date perfectly positions him to take our partnership to transformational new heights," says Laura Arrillaga-Andreessen, SV2 Founder and President of the Laura Arrillaga-Andreessen Foundation. "I cannot wait to partner with such a brilliant and entrepreneurial leader and amplify SV2's impact in compelling new ways for our investors, grantee partners and the greater Silicon Valley community."
 David looks forward to connecting with our extended community when he assumes his role in December. Once on board, he can be reached at donek@sv2.org.