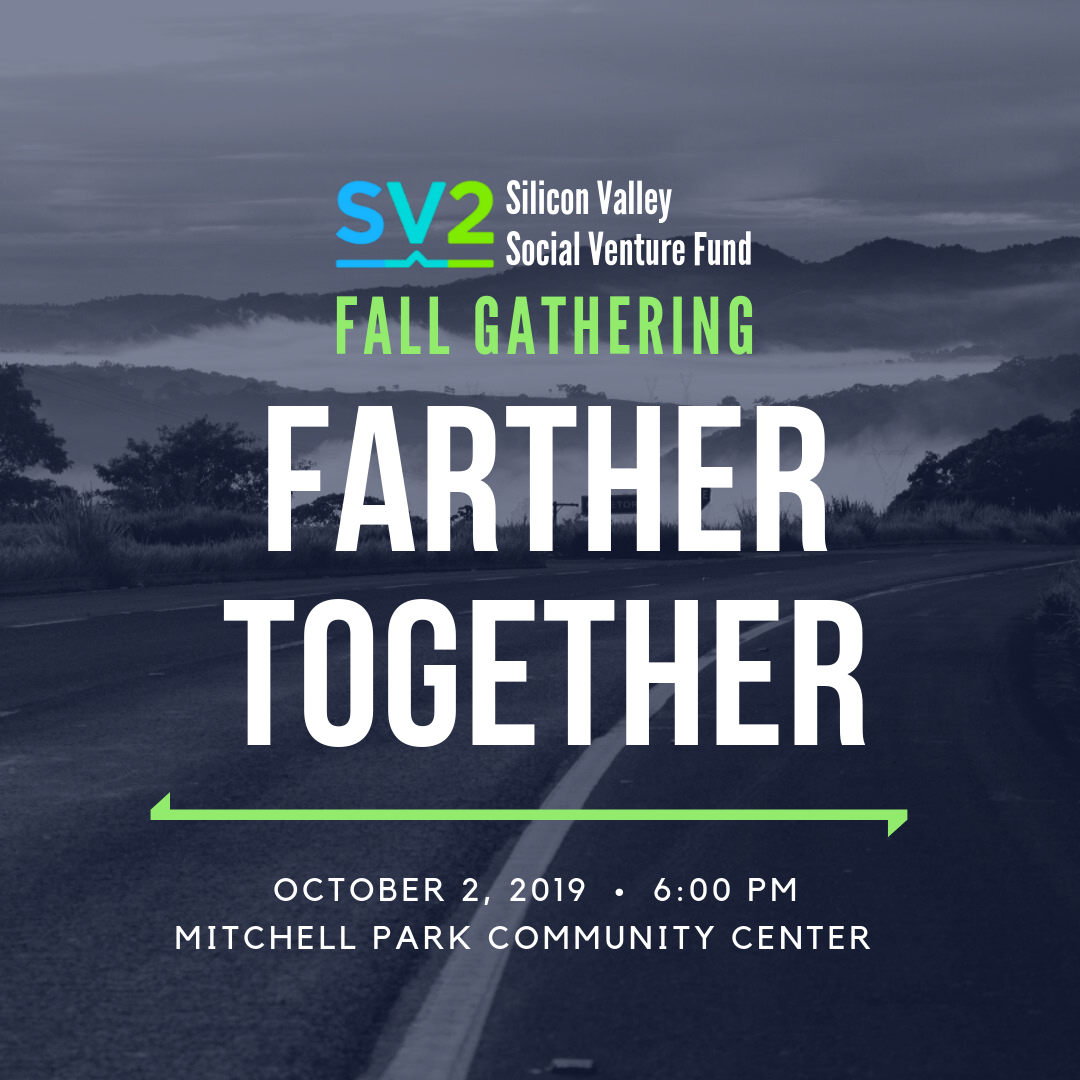 SV2 welcomes our community of Partners, Grantees, Impact Investees, and social change partners to join us for our Fall Gathering on Wednesday, October 2 from 6:00 – 8:30 PM at the Mitchell Park Community Center in Palo Alto. Our theme this year, Farther Together, celebrates the tremendous impact a community can achieve when a vibrant network of changemakers come together to address critical social challenges.
Join us, as Impact Investee NeedsList and Grantee ICA fund Good Jobs discuss their journeys in communicating, connecting, and collaborating with varying community stakeholders to expand and accelerate the impact of their work. We'll also honor Carol Larson and Rick Williams as our special guests for their many years of leadership at the David and Lucile Packard Foundation and the Sobrato Family Foundation as well as their leadership in the broader Silicon Valley philanthropic community.
We'll take the conversation beyond the stage, leaving time to connect over hors d'oeuvres and drinks. We also welcome Prospective Partners who are interested in becoming an SV2 Partner to attend.
We can't wait to see you there! RSVP here.

Event Sponsor: