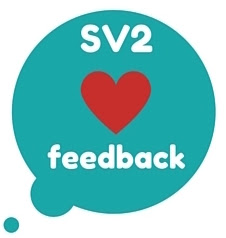 We've completed our 2017 All-Partner Survey designed to assess SV2's impact on Partners and provide our Partners with the opportunity to share their ideas for how we can collectively deepen our impact, improve our programming, and strengthen our vibrant community. Partners' timely and constructive feedback has already informed staff and Board planning for the upcoming year and provided critical input into our strategic and business planning efforts. Thank you to all the Partners who took time to complete the survey!
Here are some of the highlights:
SV2's

Net Promoter Score

(NPS), a measure of customer loyalty, increased significantly from 41 to 56 over the last year!

Our Partners make it a point to give locally: In the last year, nearly half of the survey respondents dedicated 50% or more of their giving to local community-based organizations

SV2 Partners gave ~$475K in follow-on funding to SV2 Grantees and Impact Investees, which roughly doubles SV2's grants out the door this year

When asked what Partners value most about SV2, respondents overwhelmingly mentioned SV2's vibrant community and the rich, varied opportunities to learn about philanthropy and social impact
You can find the full report on our collaboration platform, my.SV2, here.