Dear SV2 community,
On behalf of the SV2 Board of Directors, I am excited to announce that Linda Lazor will be our new CEO, starting Monday, March 12, 2018. After a rigorous seven-month search process, supported by the Executive Search firm Carlson Beck, we have found an excellent leader who can take SV2 to the next level and are thrilled that it is someone who is "close to home."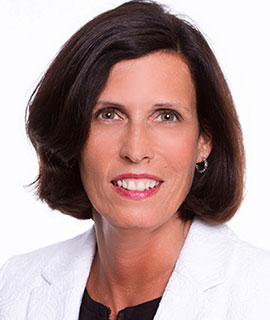 SV2 has a unique window of opportunity now to expand our role as a philanthropic intermediary toconnect the burgeoning wealth of Silicon Valley with the critical and growing areas of need in our communities. What we have been looking for is a leader that can take advantage of that opportunity and take SV2 to the "next level" of partnership growth and value, alignment with other funders, and stronger social impact.
Linda is a current SV2 Board member and Partner Leader who has shown her ability to advance SV2, working closely with our talented staff and Partners. This includes her work in architecting our new grantmaking framework (Pathways to Opportunity), working closely with Alison Elliott and Jody Chang, and her work on our Partner recruiting approach with Aarti Chandna, Lisa Van Dusen and Carrie Boyle, which is contributing to the fastest Partner growth year SV2 has ever had.
SV2's Founder Laura Arrillaga-Andreessen commented about Linda: "Rarely in SV2's 20 year history have I encountered anyone who both understands the power of our model so completely and possesses the unique combination of strategic, tactical, and visionary skills that I see in Linda. Her beautiful, empathetic heart coupled with her brilliant, creative mind make her a powerful force for good and an ideal new SV2 CEO."
Linda also has a track record of leadership accomplishments in both the nonprofit and corporate sectors. Her most recent role was as Chief of Staff at Partners in School Innovation, a national education nonprofit and former SV2 Grantee. There, she led strategy and planning, design thinking, and improvement initiatives. Derek Mitchell, the CEO of Partners in School Innovation, commented that "Linda has an exceptional combination of strong business acumen coupled with a deep humanity, transparent heart, and compassion for those unfairly locked out of successful pathways. While working with us, Linda was brilliant and personable and quite effective at essentially any task we set before her."
Her nonprofit work also includes roles on the Citizen Schools California Advisory Board and extensive "on the ground" service work in East San Jose, East Palo Alto, Menlo Park, and Redwood City including teaching roles and also leading initiatives with faith-based organizations to serve schools.
Linda's corporate background includes executive roles in marketing, strategy, and operations at Peoplesoft, HP, and Cisco. We believe that Linda's business experience will help with SV2's growing links to corporations and funders as well as in working with Partners with a business background on their philanthropic journey. Linda holds degrees from the Stanford Graduate School of Business and Purdue University.
I would like to personally thank the Search Committee which, in addition to myself, included Laura Arrillaga-Andreessen, Aarti Chandna, Nancy Lue, Kelly Pope, and Tony Stayner. This group put in many, many hours of work during the past several months and showed their dedication to SV2.
I would also like to thank the staff team, led on an interim basis by Jody Chang and also including Carrie Boyle, Ashley Clark, Courtney Martin, and Lisa Van Dusen, for their exceptional work this year and high-quality execution as they kept SV2 moving ahead effectively while we were in process on a leadership transition.
Most importantly, I would like to thank Linda for stepping up to this role with her "servant leader" mentality.
Please join me in congratulating Linda Lazor and warmly welcoming her in her new role as our CEO!
Bill Brownell, SV2 Board Chair