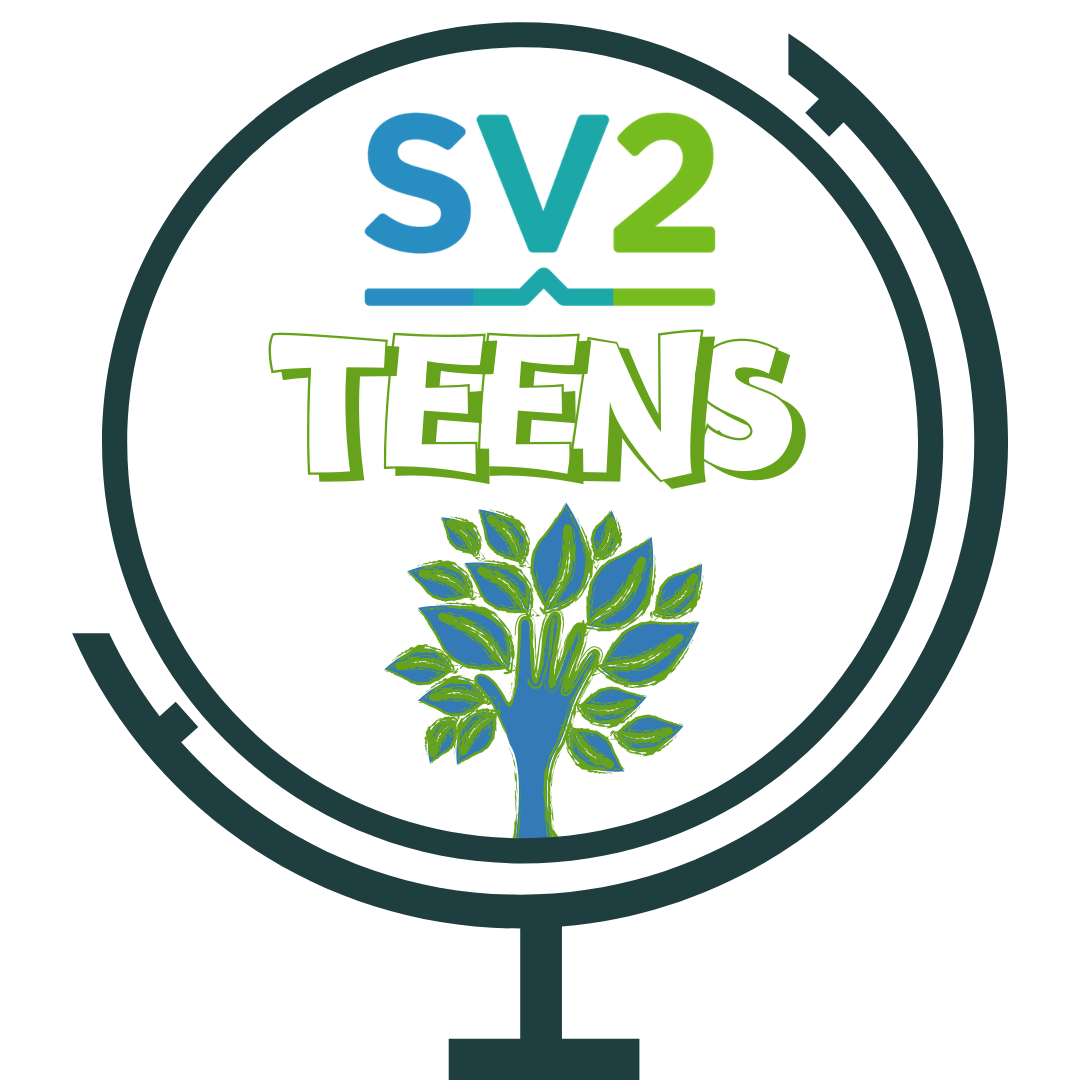 To participate in the program this year, Teens – please apply here by Jan. 10th 2020. 
SV2 Teens will start in mid January 2020 for Teens (grades 7 – 12) of SV2 Partners. That may seem far away, but it will be here before we know it! 
We're hosting an SV2 Teens Info Session on Sunday, 12/8 from 1:30 – 3:00 pm at SV2. We invite all interested in learning more about the program to attend. Current SV2 Teens, alumni, and their parents will share their first-hand experiences with the program and the impact it has had on them. We'll provide an overview of the program. We welcome both current SV2 Partners whose teens have not yet participated as well as prospective Partner families to join us.
SV2 Teens offers youth the opportunity to participate in a non-profit grant round – reviewing three non-profits and awarding funds based on their review and analysis. Since the program's founding in 2009, SV2 Teens have made over a dozen grants together in the areas of environmental sustainability, hunger and homelessness, STEM education, and resilient youth in the Bay Area. 
Here's generally what Teens will do: 
From January – April 2020 over about 8 sessions (for a few hrs during some weekends), 
Share who / what you care about

– e.g. families without housing, people who are racially oppressed, climate change sustainability, and learn about leadership and venture philanthropy 

Together as a group –

identify an issue you want to focus on for the rest of the program

– e.g. great education for all throughout the Bay Area

Research and learn more

about the issues and solutions, and what organizations are out there that are doing great work

List organizations

you want to learn more about and invite them to participate in our initiative

Learn more about 3 organizations and speak with people

 – we'll go on site visits to experience what they do and maybe even volunteer! 

Determine how to allocate funding

across the 3 organizations – yes, you're giving out real money!

Celebrate with the organizations and reflect

on the overall experience

Have fun! 
This award-winning program has been lauded in the philanthropic field and in the press (from Gentry Magazine to the Chicago Tribune). And now the data is in: The Giving Journey report and other sources indicate the powerful lifelong influence of early philanthropic experiences.  SV2 Teens invites teens of any age and experience level to learn, be leaders and jump in as changemakers.
Any questions? Contact Amy Badiani (abadiani@sv2.org)