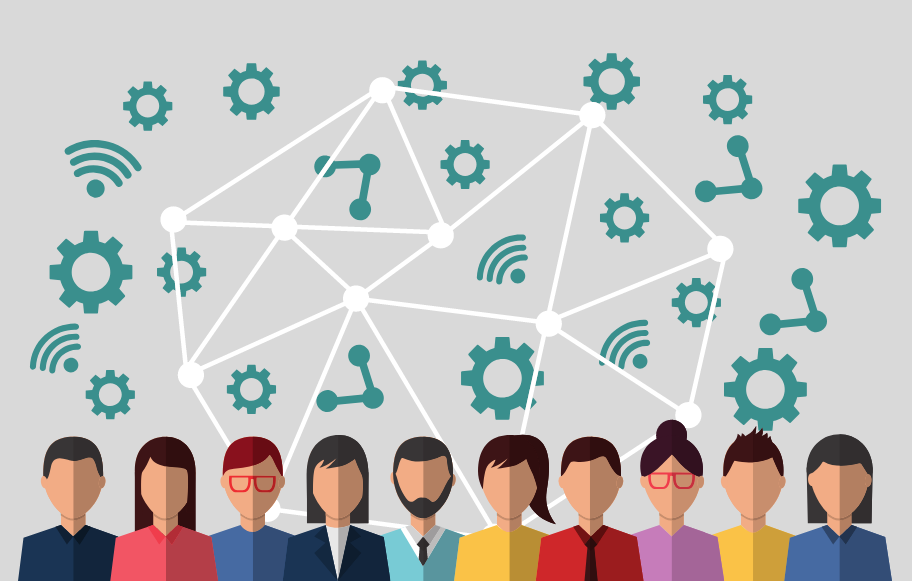 In line with funder best practices in times of crisis, SV2 recently made changes to our annual grant reporting process. Specifically, we did not ask our Grantees to write grant reports, but relied on our Lead Partner liaisons to write reports after checking in verbally with our second and third year Grantees; we postponed our annual Portfolio Review process; and we released funding ahead of schedule to our Year 2 and Year 3 Grantees. These actions are aligned with the Funder Pledge we signed: "Philanthropy's Commitment During COVID-19." We are reflecting on practices we can continue after this pandemic to further our commitment to break down power dynamics and 'walk alongside' the social ventures we support — in order to demonstrate empathy, trust and support of these impactful and inspiring organizations. 
We want to give a big shoutout to our Lead Partners (SV2 Partners who are liaisons and champions of our Grantees) for your thoughtful work and strong relationship-building to make this a success. During our check-ins, we learned ways our community can support some of our Grantees. Please see the following list. The full list of our Grantees is here. You can also participate in #GivingTuesdayNow on May 5th to join a global movement to donate to these nonprofits. We all have a role to play in this, and appreciate your support!
Center for Youth Wellness (CYW) [starting year two of their three year grant]
SV2 Lead Partners: Deb Dauber and Kelly Pope
Almost 90% of the children and families we serve are people of color living at or below the federal poverty line. We provide every service to our patients free of charge, but as a small nonprofit we are also facing the financial challenges and stress of COVID-19.
 Fund Development
Please consider

donating

to continue to support the Bayview Hunters Point community and help those most affected by the COVID-19 crisis.
Inner City Advisors (ICA) [starting year two of their three year grant]
SV2 Lead Partners: Bill Brownell and JoAnne Tillemans
Our challenge is to help our companies survive in the short term, and be ready to thrive as the economy opens up down the road. Building resilience into the small business sector now and into the future is where we're headed. 
Community and Volunteering
ICA will pair businesses with our network of expert advisors, and continue providing tailored resources to our companies to help them survive this and grow once stabilized.

Volunteer as an Advisor

.
Fund Development
Actively seeking additional capital to extend to our community as well as resources to arm our community with. Please send any leads to Allison Kelly |

allison@innercityadvisors.org

and Dianna Trembley |

dianna@innercityadvisors.org

 

Bay Area small businesses need our support.

ICA is creating a

Rapid Response Liquidity Fund,

in the form of a zero-interest loan, to address the immediate liquidity crisis faced by many of our companies. Our goal is to raise $5 million to help address the gap between what our companies need now, and government subsidies and other relief funds that may become available, so that as few people as possible lose their jobs and financial stability. 
Partnership for Children & Youth (PCY) [starting year three of their three year grant]
SV2 Lead Partners: Grace Mah and Jan Half
Fund Development
In need of creative virtual fundraising ideas –

contact Amy (

abadiani@sv2.org

) and Lead Partners
Board Development
"We are particularly interested in folks who can help us build our strategies around corporate partnerships and individual donors to our statewide advocacy work.  However, the major criteria is folks who could be passionate about our mission, enjoy sitting on a small board, and willing to roll up their sleeves when we need support on various projects." – Jennifer Peck, Executive Director
Working Partnerships USA (WPUSA) [starting year three of their three year grant]
SV2 Lead Partners: Julie Cates and Steve Levy
Community Volunteering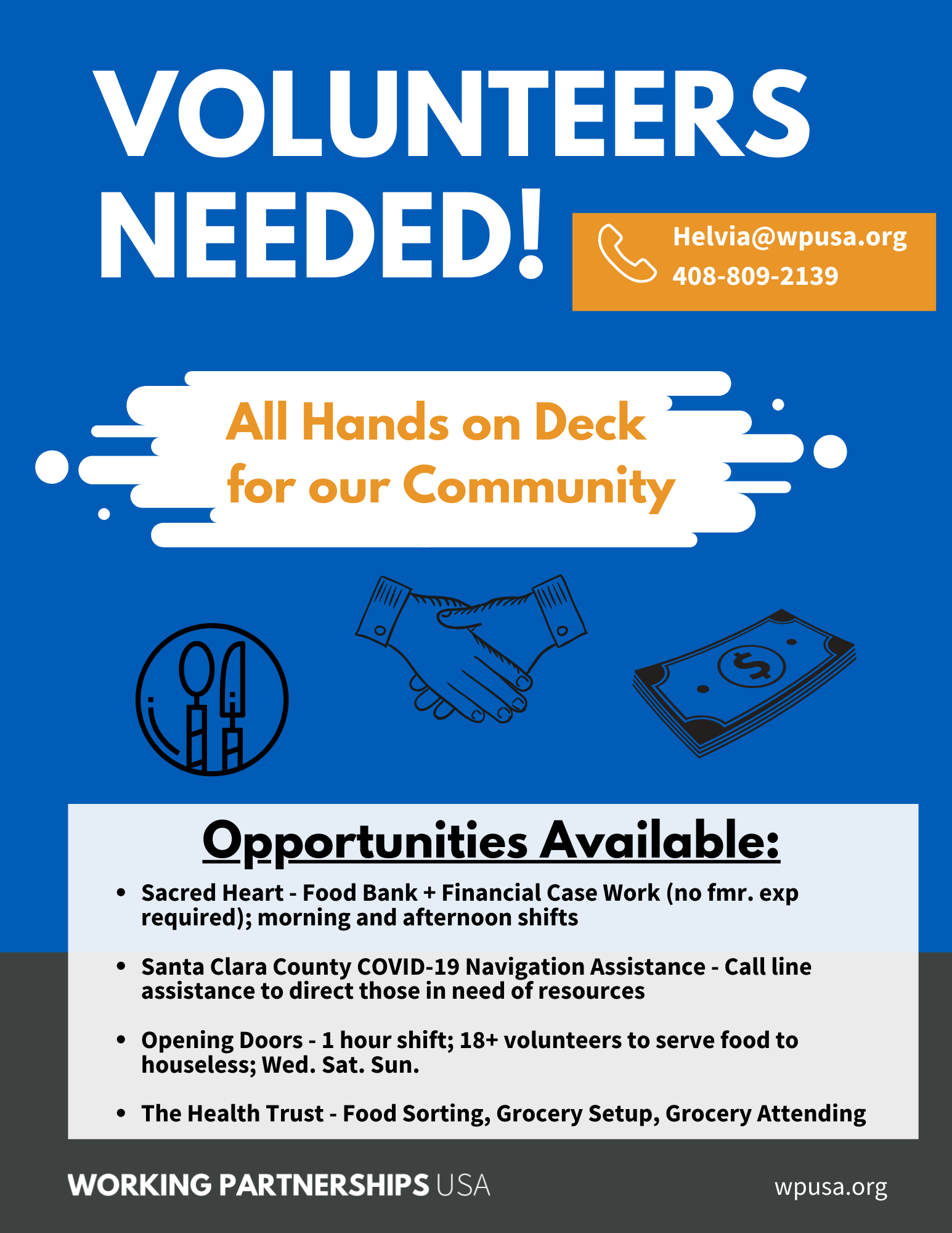 Finances
Help develop 3-5 year budget plan –

contact Amy (

abadiani@sv2.org

) and Lead Partners
Fund Development