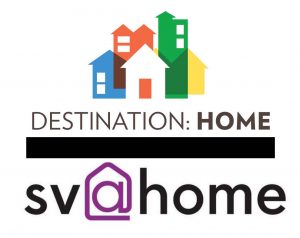 SV2 just wrapped up its first-ever Affordable Housing Lightning Grant Rounds, and we are pleased to introduce you to our most recent Grantees: Destination:Home and SV@Home.
Destination:Home won the November Round, and SV@Home won the January Round — each organization will receive a $30,000 general operating support grant from SV2, as well as light-touch Beyond-the-Dollars Support.
Destination:Home is a public-private partnership serving as the backbone organization for collective impact strategies to end homelessness in Santa Clara County. Partners were impressed by Executive Director Jennifer Loving's dynamism and passion, as well as the clarity of mission focus at the organization.
SV@Home is a membership organization that advocates for policies, programs, land use, and funding which lead to an increased supply of affordable housing in Silicon Valley. Partners were drawn to the important advocacy role that SV@Home plays in educating the public and elected officials about the need for housing, and the link between housing and other quality of life outcomes, including education, health, transportation and the environment. Leslye Corsiglia, SV@Home's Executive Director, has been active in the housing sector at the city, county, state and national levels throughout her career.
We're thrilled to welcome these two stellar organizations to SV2's portfolio!