We are excited to welcome three new members of the SV2 Board of Directors: David Dill, Clara Roa and Joyce Song!
David Dill is a Community Investment Officer for Boston Private Bank & Trust, where he leads community outreach, donations, investments and other efforts in support of the Bank's programs & services targeted toward low-and-moderate income communities and individuals in the Bay Area. Prior to Boston Private, David held positions in both the public and private sector including economic development, community revitalization and corporate finance. Since joining SV2 as a partner in 2019, he has been actively involved in the Impact Investing Working Group, the Diversity, Equity and Inclusion Working Group and various grant rounds. David holds an MBA from Indiana University and a BS degree in Public Policy, Planning & Development from USC.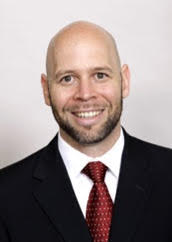 Clara Roa is passionate about building the capacity of nonprofits to facilitate the change we want to see in the world. Since 2018, she has been achieving that goal as the Chief Development Officer for the Hispanic Foundation of Silicon Valley. Clara has over 15 years of experience in nonprofit management and fundraising in the Bay Area. She has worked for several local nonprofits including Life Moves, Vascular Cures and the Pacific Stroke Association. She also serves on the Development Advisory Committee for Planned Parenthood Mar Monte and on the Advisory Board for the Family Engagement Institute. Clara received a Master's in Public Administration and Nonprofit Management from the Robert F. Wagner Graduate School of Public Policy at New York University and a BA in Modern Languages from Pontificia Universidad Javeriana. Originally from Colombia, she enjoys spending time with her husband and daughter, and her two rescue pets.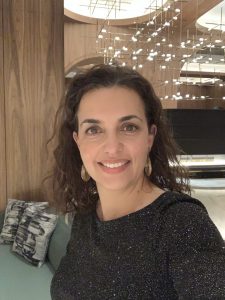 Joyce Song has served as Chief of Staff to Laura Arrillaga-Andreessen since December 2020. In this position Joyce supports Laura in a constellation of philanthropic initiatives, including the operation of her foundation, the Laura Arrillaga-Andreessen Foundation. Prior to this role, Joyce was Director of Donor Engagement at Silicon Valley Community Foundation (SVCF), where she led a team of Philanthropic Advisors partnering with high net worth donors on their philanthropic strategy. Before SVCF, Joyce served for almost seven years as Pro Bono Director, Director of the Immigration Program and Deputy Director at Community Legal Services in East Palo Alto, a legal services agency serving low-income communities in the Bay Area, where her team of lawyers and paralegals served hundreds of immigrant families seeking refuge in the United States.  As Deputy Director, Joyce helped oversee the strategic planning process and diversity, equity and inclusion initiatives, as well as the growth of the organization from a team of 20 to over 50 staff, with a budget of over $4 million. Joyce received her BA in Anthropology from Columbia University, her MA in International Studies and Diplomacy from SOAS, University of London, and her JD cum laude from Rutgers School of Law.