We are thrilled to welcome four new members to SV2's Board of Directors: Gatanya Arnic, Kelly Pope, Dr. Linda Prieto and Zelica Rodriguez-Deams. As part of our Strategic Plan's emphasis on equity and power sharing, three of the new Board members — Gatanya, Linda and Zelica — are current or former SV2 Community Partner Grantees, a first for SV2. We are so excited to bring Gatanya, Kelly, Linda and Zelica's talents and experience to the SV2 Board!
Gatanya Arnic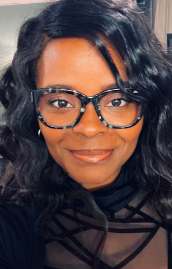 Gatanya is a visionary leader with over 19 years of experience in leadership development, healthcare, and nonprofit expertise. She currently serves as Executive Director of the Center for Youth Wellness, a program of Safe & Sound, where she is also the Chief Strategy Officer. Prior to joining the Center for Youth Wellness team, she spent three years with a leading senior housing organization in Chicago. As an Executive Director, she has developed strong leaders, streamlined operational costs, developed and executed internal and external strategies, and managed and led several large scale community events. Gatanya holds a B.S. in Community Health from Illinois State University and is working on completing her MBA. She was a former LeadingAge Leadership Fellow and a 2021 Gratitude Network Fellow. Gatanya has also held several different leadership and board membership roles in her career and is an Americorps VISTA Alumni. In 2018, she became a Honoring Excellence Award nominee. Gatanya practices Vipassana meditation daily, and on the weekends, you can find her doing outdoor activities, reading, traveling, and spending time with her daughter and friends.
Kelly Pope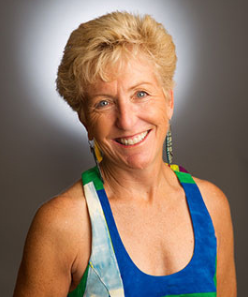 Kelly Pope is a social entrepreneur and strategic advisor focused on creating opportunities for the youngest (0-5yrs) learners and their families. She consults with and advises young edtech start-up companies on business models, design thinking, and technology implementation. Prior to her social sector work, Kelly spent 25 years in the software industry as a software technology executive, managing diverse high tech organizations. She built and led cross-functional teams to deliver robust and engaging end-user products ranging from medical diagnostic software to consumer video games to web-based interactive curriculum for students and teachers. Kelly serves as Vice Chair on the New Teacher Center board and is also on the board of Growing Up New Mexico, working to bring structural change to early childhood care and education in New Mexico. Kelly holds a B.S. in electrical engineering/signal processing from U.C. Davis, and she was one of the first women to attend the U.S. Air Force Academy.

Linda Prieto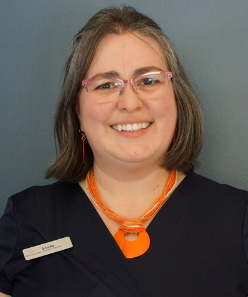 As the daughter of immigrants who left México to give their children a better life, Linda grew up working in the agricultural fields of the central San Joaquin Valley in California, but her heart was in the classroom. In second grade, her teacher was the first person she ever heard say the word "college." Until that point in her life, she didn't know anyone who had more than a sixth-grade level education. But like her parents, she too believed that education could break the cycle of poverty. A belief in education drove Linda to earn a Bachelor's degree in sociology from Stanford, a Master's degree in education from Harvard, and a Ph.D. in education from UT Austin. She began her work in the nonprofit sector as vice-president of programs at ALearn, a Santa Clara-based math and college readiness program for underserved students. Linda now serves as Executive Director of Upward Scholars, whose mission is to provide adult immigrants the boost they need to move up the economic ladder through education and career development support. In addition to this leadership role, she is raising her son to be just as excited about learning and service as she has always been.
Zelica Rodriguez-Deams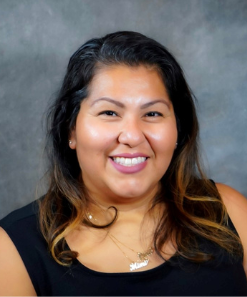 Zelica has nearly 20 years of experience in the non-profit field as a community organizer, advocate and community builder.  Her prowess is in research and analysis, strategy development and program impact. Zelica currently serves as Director of Santa Clara County's Office of Immigrant Relations. Previously, she served on the leadership team at SOMOS Mayfair for 8 years, first as Director of Programs and then as Associate Director. While at SOMOS, Zelica launched the "In Our Hands" initiative, spanning 13 programs, all focused on dismantling inequity and addressing the multi-generational crisis in Mayfair. She also led the development of a collective impact model across five local organizations (the Si Se Puede Collective) which has built a robust eco-system supporting families in the Eastside. She also led the creation of an immigrant women worker-owned cooperative that has gained visibility across the county as experts in sustainable community engagement. Before joining SOMOS, Zelica served as the Director of Policy & Organizing for SIREN, where she developed and won advocacy campaigns to increase equity, access, resources and rights for immigrant families. She also led SIREN's robust civic engagement strategy that resulted in a multi-language civic campaign to increase awareness of voter rights and responsibilities amongst the immigrant community. Born in El Salvador, Zelica came to this country as a child.  She earned her Master's in Political Science from San Francisco State University in 2007.  She earned her bachelor's degree in Sociology and Latin American and Latino studies from University of California, Santa Cruz. She is married to Dewayne Deams, proud BART Train operator, and has two daughters, Mikaela and Lina. 
Join us in welcoming these terrific new Board members!