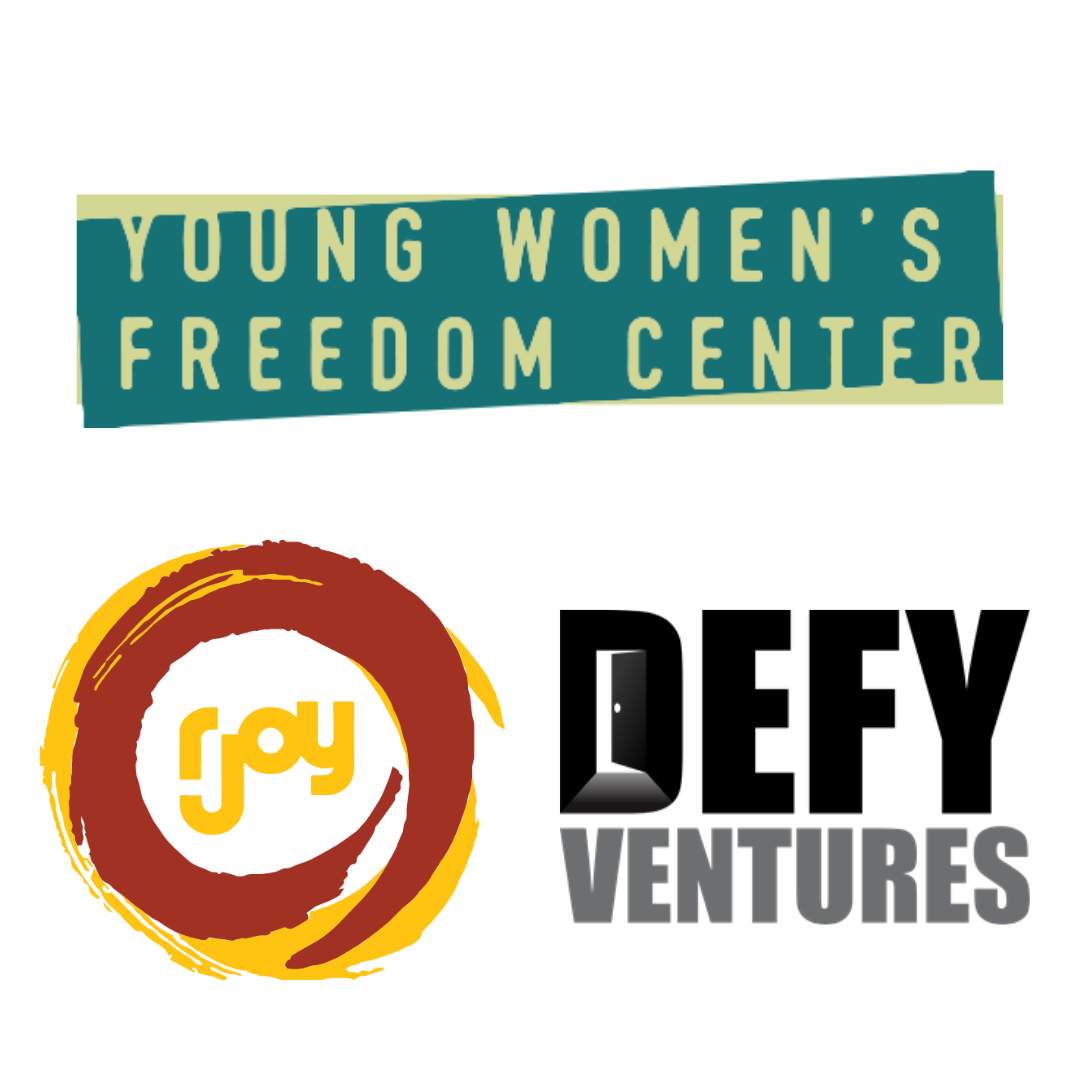 This year, SV2 Teens decided to learn more about criminal justice reform. We went on site-visits, learned more about and allocated a $20,000 grant across three organizations: Defy Ventures (shifts mindsets to give people with criminal histories their best shot at a second chance through career readiness, personal development, and entrepreneurship training programs offered in prisons and in the community), Restorative Justice for Oakland Youth (engages in public policy advocacy, offers training and technical assistance, and seeds restorative practices in schools, communities, and juvenile justice), and Young Women's Freedom Center (ensures that young women who have been deeply hurt and excluded — who have been homeless, incarcerated, or otherwise severely impacted by poverty — have a place to heal, achieve self-sufficiency and become positively engaged in their communities).
We were so energized to experience how all three organizations are engaging "systems impacted" people to be part of the solution, energizing youth as changemakers, and taking holistic community-led approaches. During our site visits and virtual celebration meeting, we got to hear directly from systems impacted people who now work or volunteer with Defy, Restorative Justice for Oakland Youth, and Young Women's Freedom Center. 13 Teens participated in the program this year. Thanks to all Teens for your participation (and your adaptability in going virtual!), teamwork, and leadership, all the families for all your support, and all three organizations.
The program continues to be Teen-led, and we had a thoughtful and strong leadership team this year – shout out to Brian Penchina, Daisy Koch, Emily Boal, Hope Morita, Jared Boal, and Sophie Callcott!
This year's program was co-facilitated by SV2 Partner Anne Maloney and Amy Badiani.