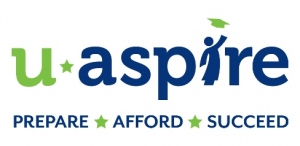 We're pleased to announce that uAspire is the winner of this year's first Education Lightning Grant Round, which was led by Partners Jim Basile and Aarti Chandna, and focused on College Access and Success. uAspire will receive a one-time $30,000 grant and opportunities to connect with our Partnership over the next 12 months. We're offering a repeat version of the Education Lightning Round, and we hope you'll join us on May 17 and May 31 for this final Lightning Round of the year. RSVP deadline is May 3 to allow for pre-diligence work. If you are a current Partner and would like to participate in the Round or learn more, please email Jody Chang.
Each Lightning Grant Round is offered twice in order to leverage the opportunity for SV2 Partners to learn directly from our funder allies, who nominate best in class grantees from their own portfolios and then share their sector and diligence expertise with us. The Education Lightning Grant Round had a pool of seven applicants, nominated by our funder allies, Sobrato Family Foundation and Westly Foundation. uAspire was chosen as the Grantee in the March Round, and the May Round will consider the same pool of applicants, excepting uAspire.
uAspire's work is laser-focused on removing the financial barriers to both college access and success by embedding their College Affordability Advisors in high schools, where they support and mentor students one-on-one so they have the information and resources they need to make an informed choice about where to go to college and how to pay for it. We are thrilled to welcome uAspire to our portfolio and look forward to learning more about their important work in the year to come!